T-Mobile/Sprint merger has the FCC's formal approval now, but it's still not a done deal
11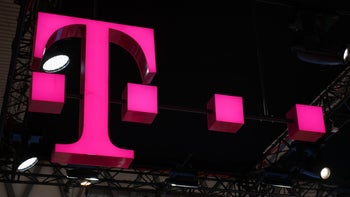 The inevitable has happened after months of (largely unnecessary) waiting, at least
according to The Verge
, which has received word from an unnamed "FCC official" that the proposed merger between T-Mobile and Sprint is now formally approved by the Federal Communications Commission.
The regulatory government agency's Chairman had already expressed his support for the
$26 billion deal
way
back in May
, so it's certainly not surprising to hear a "party-line vote" is officially moving the union between the nation's third and fourth-largest wireless network operators yet another step closer to completion.
Ajit Pai's position was reportedly backed by Republican Commissioners Michael O'Rielly and Brendan Carr, while Democrats Jessica Rosenworcel and Geoffrey Starks predictably opposed the merger in line with
a number of presidential candidates
and other leading figures of the "donkey party."
In theory, T-Mobile and Sprint's head honchos should be busy doing their victory dances right about now, as technically, their mega-deal only needs the green light from the FCC and US Justice Department to go through. But although the
DOJ gave its blessing several months ago
, a number of states are still blocking the creation of "New T-Mobile." Even after Florida AG recently
came out in support
of Magenta's annexation of the "Now Network" and
Mississippi backed out of the lawsuit
that's delaying the conclusion of a saga kicked off a full 18 months ago, more than a dozen state attorneys general remain
involved in said legal action
.
Without going into too much detail for the umpteenth time, let's just say critics of the deal fear competition would be stifled by essentially moving from a big four-dominated industry to a big three situation. Of course,
this "New T-Mobile" giant
would have a far better shot at breaking up the Verizon/AT&T duopoly than T-Mo and Sprint currently have, not to mention
Dish is ready to step in
and acquire both Sprint's entire prepaid business and its 800 MHz spectrum to ensure market competition will remain (theoretically) the same.