Spotify will soon allow you to block artists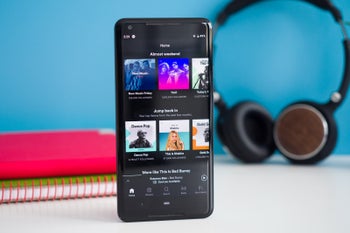 Spotify is finally allowing users to mute certain artists they don't want to appear in playlists and/or Radio Stations. The "Don't play this artist" feature is being tested in the iOS version of Spotify,
The Verge
reports.
The option is pretty self-explanatory and allows users to tell the app they don't want a certain artist appearing in their library, playlists, radios, or charts. This is feature has been requested for the longest time by Spotify users, and though the company used to be against its implementation, it has now reversed its stance and the functionality is going to see a wider rollout in the near future.
Blocking an artist on Spotify will hide all content individually credited to them and you won't be able to play any of their tunes, even if you wanted to, without unblocking them first, as per
Thurrott
. The setting can be accessed from the overflow menu while playing a song, it's called "Don't play this artist."
The recent #MuteRKelley protest is a likely catalyst for the introduction of manual muting in Spotify, though listeners have been requesting the feature for years.