Sony sold a record-low number of Xperia smartphones last quarter
14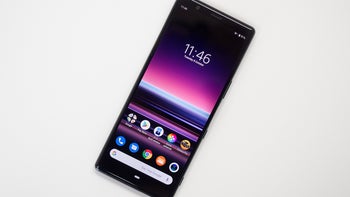 Sony Xperia smartphones have been in declining popularity for several years and, although the Japanese company still hopes to revive the struggling business, last quarter quickly became the worst one on record.
Less than 500,000 Xperia smartphones were sold
Sony today
announced
that it shipped only 400,000 Xperia smartphones between January and March 2020. That number is the lowest in its history and represents a massive 63.7% drop from the year-ago quarter, when Sony shipped 1.1 million devices.
Unfortunately, the company also missed its target of 700,000 units, but that likely has something to do with COVID-19. Sony said today that the pandemic affected both supply and production, in addition to demand.
As for the entire fiscal year (Q2 2019 – Q1 2020), Sony shipped 3.2 million Xperia smartphones. The company was most recently targeting 3.5 million units, but had previously estimated sales of 4 million units in July 2019 and 5 million units in April 2019.
The uncertainty surrounding COVID-19 has stopped Sony from providing a forecast for the ongoing financial year. Future results will likely depend on the popularity of the Xperia 1 II and the Xperia 10 II, though.
Sony has voiced its intention in the past to return the Mobile Communications business to profitability by the end of next year with the help of 5G, but in recent months it has taken steps to disguise losses by merging the business with several other consumer-facing ones.

The company has yet to reveal updated long-term plans for the business, if any.
Recommended Stories