Samsung trademarks "Uhssup" in Europe for app that shares your location in real time
2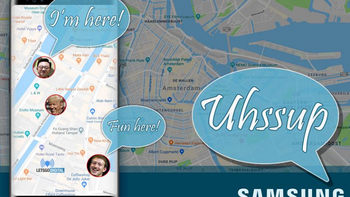 Last week, Samsung filed an application with the European Union Intellectual Property Office (EUIPO) to trademark the name Uhssup. Based on information that accompanied the application, what Samsung appears to have here is a mobile app that allows users to show their current location in real time, and share it with others. The app will also allow the user to communicate with friends, and find others using Uhssup.
There have been other apps that allow you to share your current location.
Google Maps is one, for example
, and WhatsApp is another. Facebook Messenger also offers a feature similar to WhatsApp's version. That isn't terribly surprising considering that Facebook owns WhatsApp.
"Downloadable software in the nature of a mobile application for displaying and sharing a user's location, and finding and locating other users; Computer software for use in social networking, namely, software for displaying and sharing a user's location and finding, locating, and interacting with other users; computer software for use in searching, transmitting, receiving, storing, accessing, finding, organizing and viewing geographic location information and providing content based on location; Software; Application software for smart phones."-Samsung's trademark application with the EUIPO
The EUIPO application makes it clear that Uhssup will allow mobile device users to find each other quickly, and easily get in touch with each other by using the app. There is a possibility that we will hear more about this when the
Samsung Galaxy S9
and
Samsung Galaxy S9+
are unveiled on February 25th in Barcelona.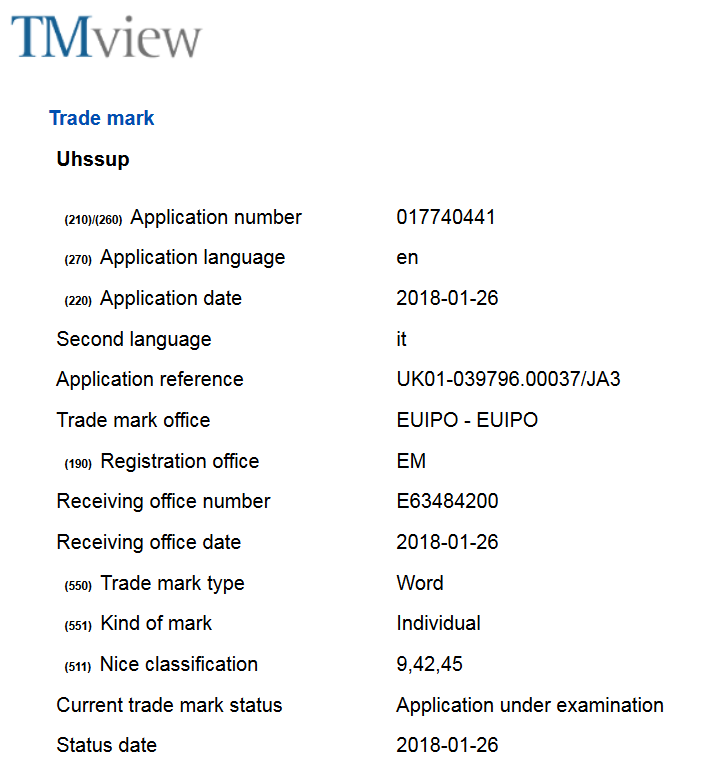 Samsung filed with the EUIPO to trademark the name Uhssup
source:
Let'sGoDigital
(
translated
)