Samsung Galaxy Watch Active running One UI shown off in new official images
7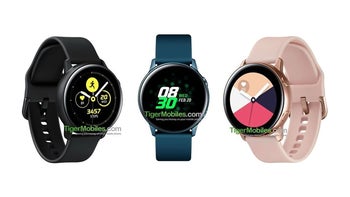 Recently leaked official renders of the Samsung Galaxy Active—the successor to the Gear Sport series—revealed an interesting decision on Samsung's part – the omission of the popular (and very convenient) rotating bezel, which has been a defining feature of all Samsung smartwatches in the last couple of years. There's no telling yet what new control method Samsung may employ, but it could be a touch-sensitive bezel, in the vein of the
Misfit Vapor
watch.
A batch of
freshly-leaked Galaxy Active images
seems to confirm the lack of a rotating bezel on the upcoming timepiece, but also offer a glimpse at the revamped user interface of the watch. Samsung is pushing out its new One UI Android skin on the smartphone front with the Galaxy S10, but the redesign is also going to affect the company's Tizen-powered wearable devices.

Based on the images, the revamped user interface will again rely on predominantly dark color schemes with the occasional splash of color, which makes sense, as the Galaxy Active will have an OLED display. However, the visuals and iconography have been simplified and given a fresh coat of paint and polish in a distinctly Google-like style.
As far as functionality is concerned, from what we can glean from these renders, the biggest change seems to be the continuous heart rate tracking feature, which will monitor and notify you of any abnormalities in your heart rate.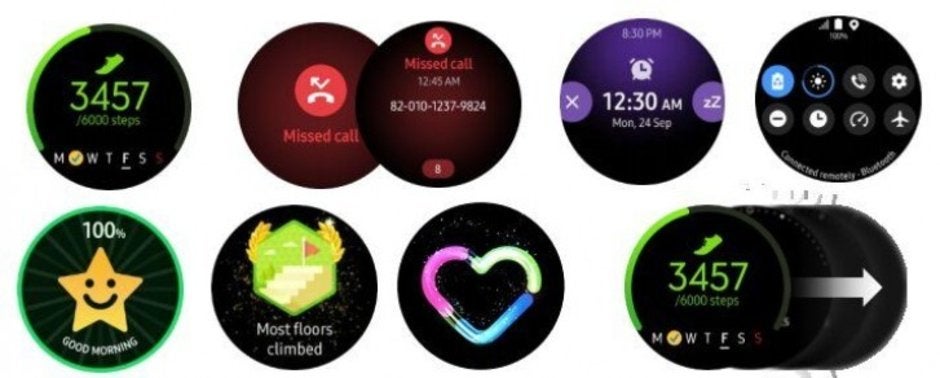 The Galaxy Watch Active may be smaller than its predecessors and it may also have a smaller battery, unfortunately (236 instead of 300 mAh). Under the hood, it will be powered by the same processor that's in the Galaxy Watch – a dual-core Exynos 9110. As far as connectivity goes, Samsung's next smartwatch reportedly aims to tick all the standard boxes, Bluetooth 4.2, NFC, and Wi-Fi included, while lacking a 3G or 4G LTE-enabled option.