Misfit Vapor smartwatch Review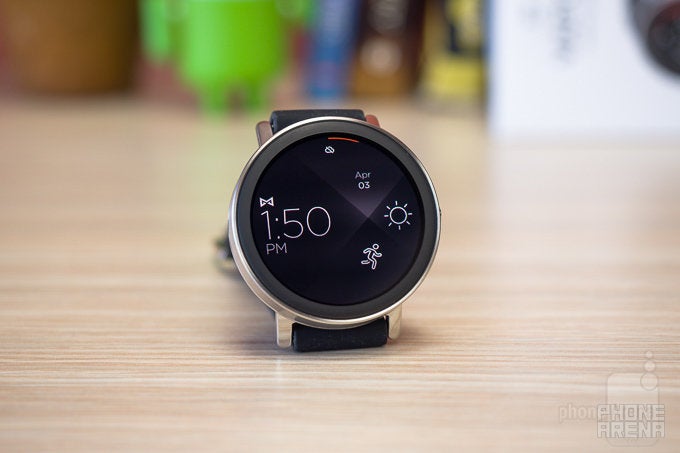 It was January of 2017 when we saw the Misfit Vapor for the first time. With its stainless steel construction, wide array of capabilities, and reasonable price of $200, this seemed like a really, really good smartwatch – one too good to be real, perhaps. But vaporware it wasn't. In fact, I've spent the past few weeks with the Misfit Vapor firmly wrapped around my wrist, and I'm now going to tell you what that feels like.
In the box:
Misfit Vapor smartwatch
Band
Charging dock
Carrying pouch
Quick start guide and warranty information
Design and comfort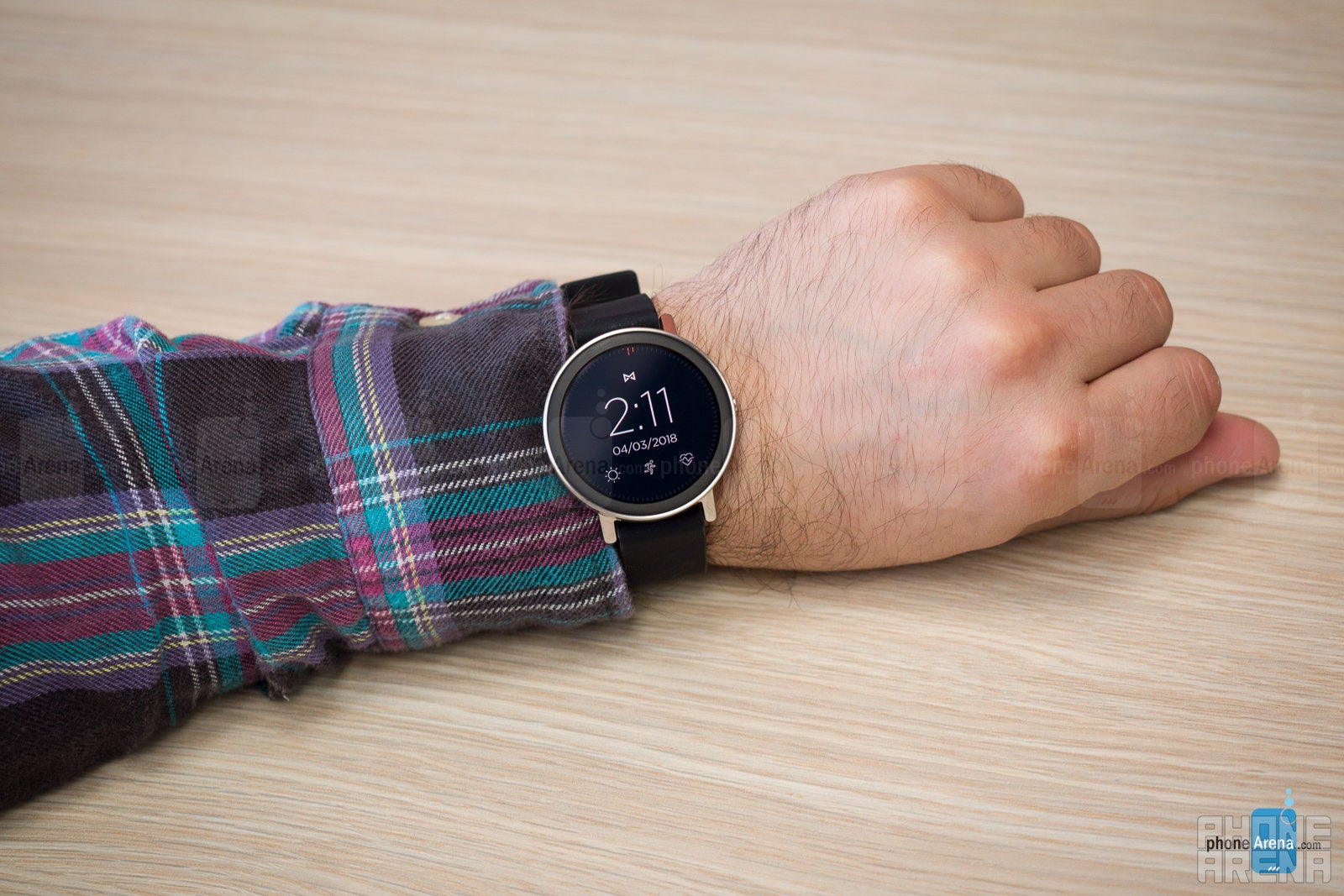 Minimalist – that's the word that best describes the Misfit Vapor. It is a stylish smartwatch that blends in and goes well with anything from a formal suit to a polo shirt. Better yet, it doesn't have that geeky or sporty look despite being packed with all sorts of tech. All in all, it is a watch you do want to be seen wearing.
On the downside, the Misfit Vapor isn't a good match for a lady's wrist, even though it is being marketed as a unisex accessory. Most girls would find it too thick and bulky. Speaking of size, the Misfit Vapor is about as big as a Samsung Gear Sport. It is smaller than a Gear S3 Frontier, but larger than a 38-mm Apple Watch.
The Misfit Vapor comes in a variety of colors, including gold, rose gold, jet and stainless steel, and since it uses standard, 20-millimeter bands, it can be easily customized to one's liking. And you should really consider getting a fancier band. My review unit came with Misfit's own black sport strap, which is comfortable, grippy, and stretchy, but also extremely capable of attracting dust.
Water resistance down to 50 meters means that the Misfit Vapor can be safely used in the pool for swimming exercises. However, since the screen isn't protected by a raised bezel, its glass surface is prone to scratching. My review units does already have a couple of small nicks on its face.
Display and Touch Bezel
A 1.3-inch circular display graces the Misfit Vapor. Colors are bright and punchy, brightness is high and automatically controlled, and its high resolution results in sharp graphics and easily legible text. But during exercises, I found out that the touchscreen doesn't respond well to sweaty fingers.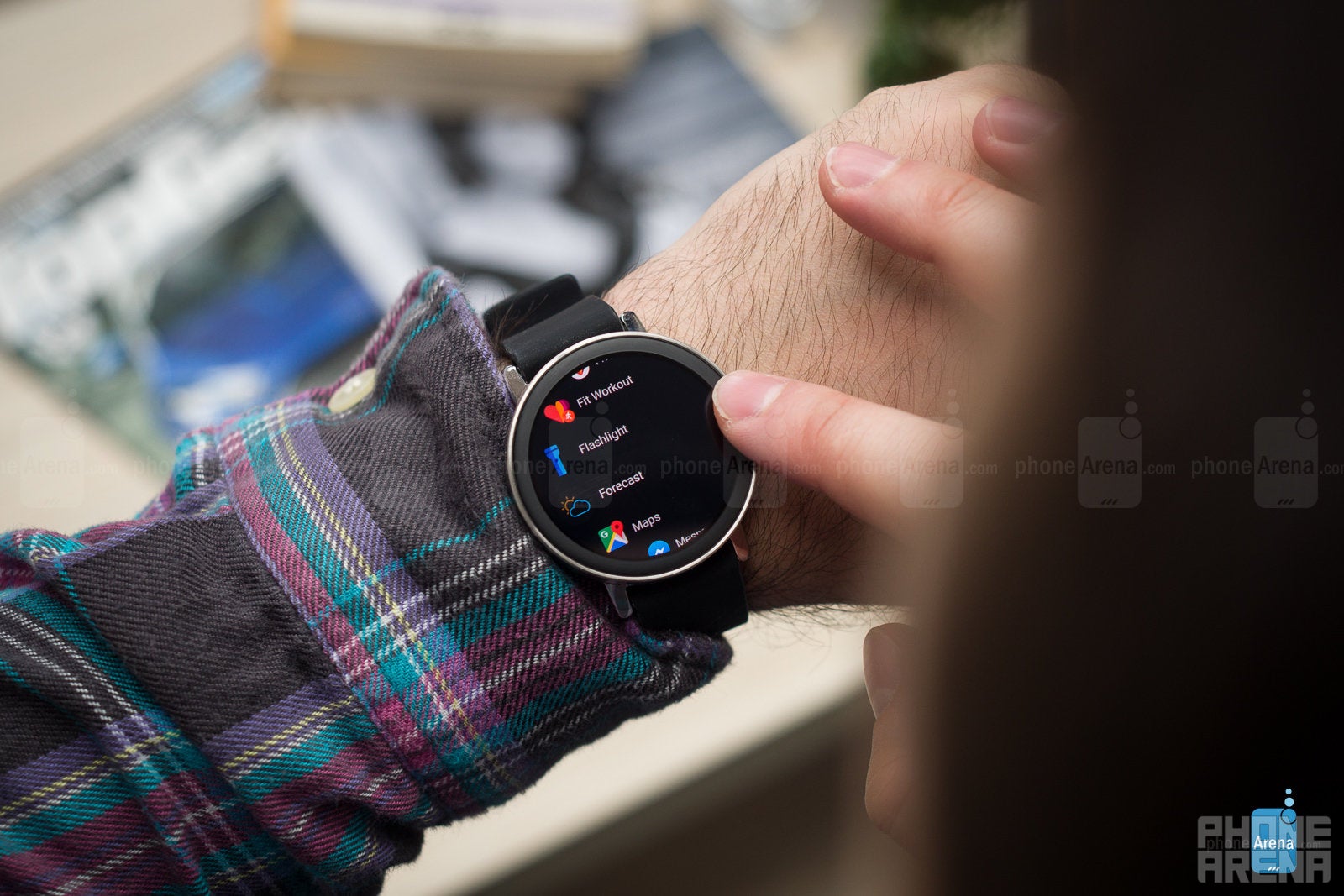 The screen of the Misfit Vapor is surrounded by a touch-sensitive bezel, which sounds like a cool idea. It is there to let you scroll down lists and flip through menus without having to cover the screen with your fingers. In practice, I found the bezel unreliable. Scrolling is jittery and sensitivity is poor.
Processor, performance, functionality
The Misfit Vapor runs on Google's Wear OS (formerly Android Wear), and the most recent update that I received brought the Android version to 8.0 Oreo. The original software the watch came with was buggy in all sorts of ways, so if your Vapor is misbehaving, make sure it is running the latest software available.
Visually, the interface on the Vapor looks identical to what you'd find on any other smartwatch running Google's platform, and from a usability perspective, the software is very easy to get the hang of. You use the touch screen to navigate through the UI, and a single button on the side of the watch opens or closes the apps list.
But what can the Misfit Vapor actually do? It tells the time, of course, and the Play Store contains plenty of great-looking watch faces. It also displays notifications from your phone. You can respond to these if you want – by sending a "Like" to incoming Facebook messages, for instance, or by speaking out your response to an incoming text. The watch also gives you quick access to the Google Assistant and to a broad catalog of apps on the Play Store. And it tracks your activity with a bunch of sensors – an aspect that we'll explore in detail later on.
But the Misfit Vapor can't do phone calls or mobile payments, and it can't connect to the internet over a cellular connection. It simply lacks the necessary hardware to enable these features – not a surprise, really, given its pricing.
Powered by a Snapdragon Wear 2100 chip, the Misfit Vapor is far from the fastest smartwatch I've ever tested. Performance is acceptable, but leaves plenty of room for improvement: apps do take several seconds to launch, while navigation gets choppy more often than it should. But that's also the case with other Wear OS/Android Wear smartwatches that I've tried, so perhaps the software's clunkiness isn't Misfit's fault.
Activity tracking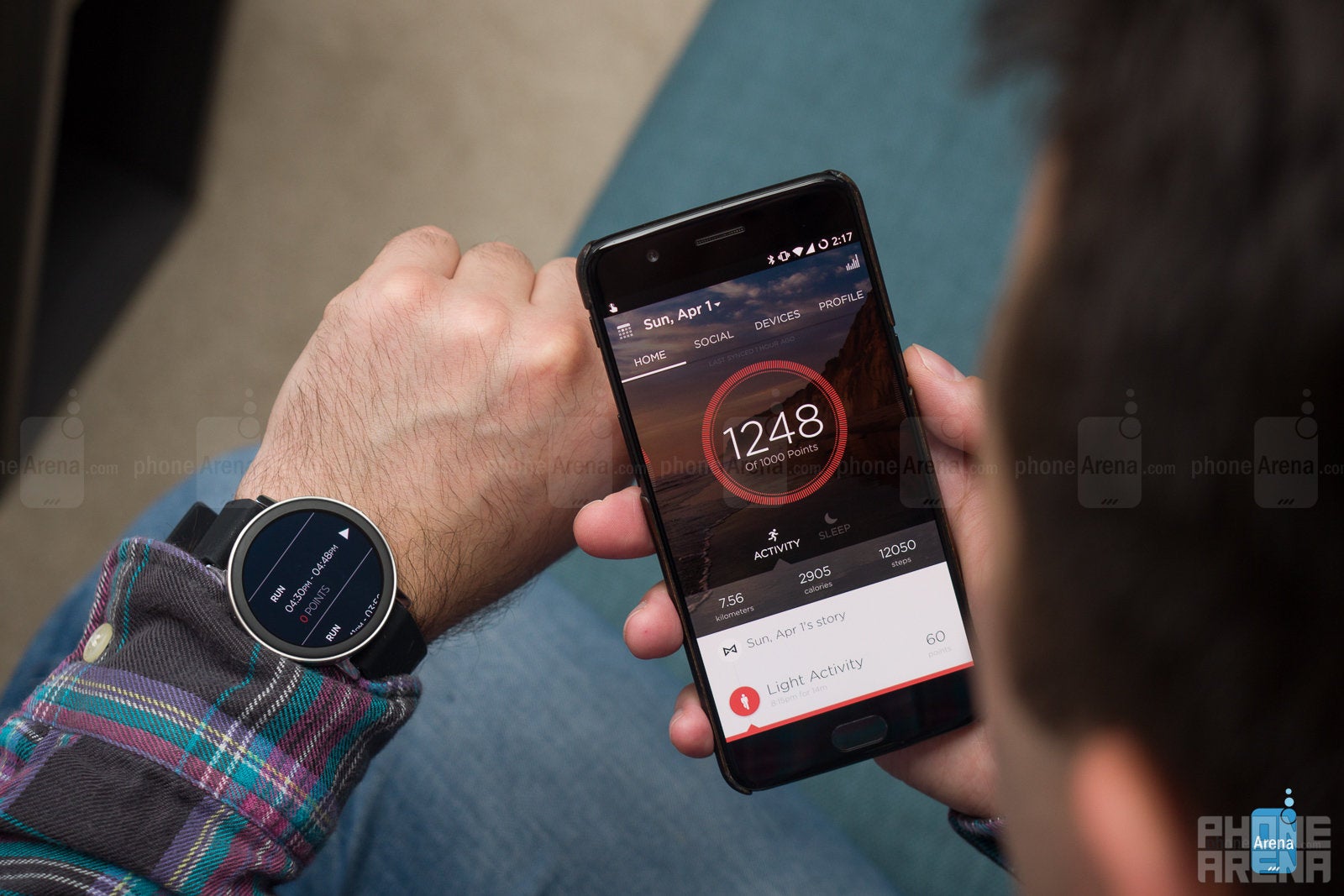 As I mentioned earlier, the Misfit Vapor can track your activity with its built-in sensors. It can count your steps, keep constant track of your pulse, and measure precisely the distance you travel over GPS. However, it doesn't have a GPS radio of its own. It uses your phone's GPS instead, meaning that you won't have accurate distance and location tracking unless your phone is on you.
Another thing that's missing – inactivity nudges. The Misfit Vapor won't remind you to stand up if you've been sitting on your desk for too long. Sleep tracking isn't available either, despite it having its own section in Misfit's app.
Speaking of which, Misfit's own Activity tracking apps come pre-loaded on the Vapor. I also downloaded Misfit's Android app on my phone to keep track of my progress. But after using the Vapor for several weeks, I've come to the conclusion that Misfit's software is confusing, inaccurate, and mostly redundant when there's Google Fit on board.
Misfit's app can only track five types of activities: walking, running, cycling, swimming, and hiking. And unless I activate one of these tracking modes beforehand, the watch just logs a general exercise: "light activity" for walking or "moderate activity" for running, for example. For more specific exercises, such as jump rope or climbing stairs, I'd recommend using the Google Fit app.
As far as accuracy goes, I ran for 5 kilometers last weekend, and Misfit's app reported that I had only burned... 8 Calories. The same exercise burned 288 Calories according to Google Fit – a much more realistic figure.
All in all, the only thing the Misfit activity app appears to be good for is logging swimming exercises. For everything else, just use Google Fit instead.
Connectivity and multimedia
The Misfit Vapor connects to your phone over Bluetooth, but even if it goes out of range, it can still stay connected to the internet over Wi-Fi. This way you will keep getting your notifications even if you wander too far from your phone. Passwords are automatically obtained from your phone for convenience.
The Misfit Vapor comes with 4GB of storage, and half of that is available for the user's apps and media. You can use that space to store music offline, but there's a catch: you can download songs only via Google's Play Music service. Besides, I doubt that this feature would see much use during exercises when the watch lacks GPS – to get accurate tracking while running, you'll need to have your phone on you anyway.
Battery life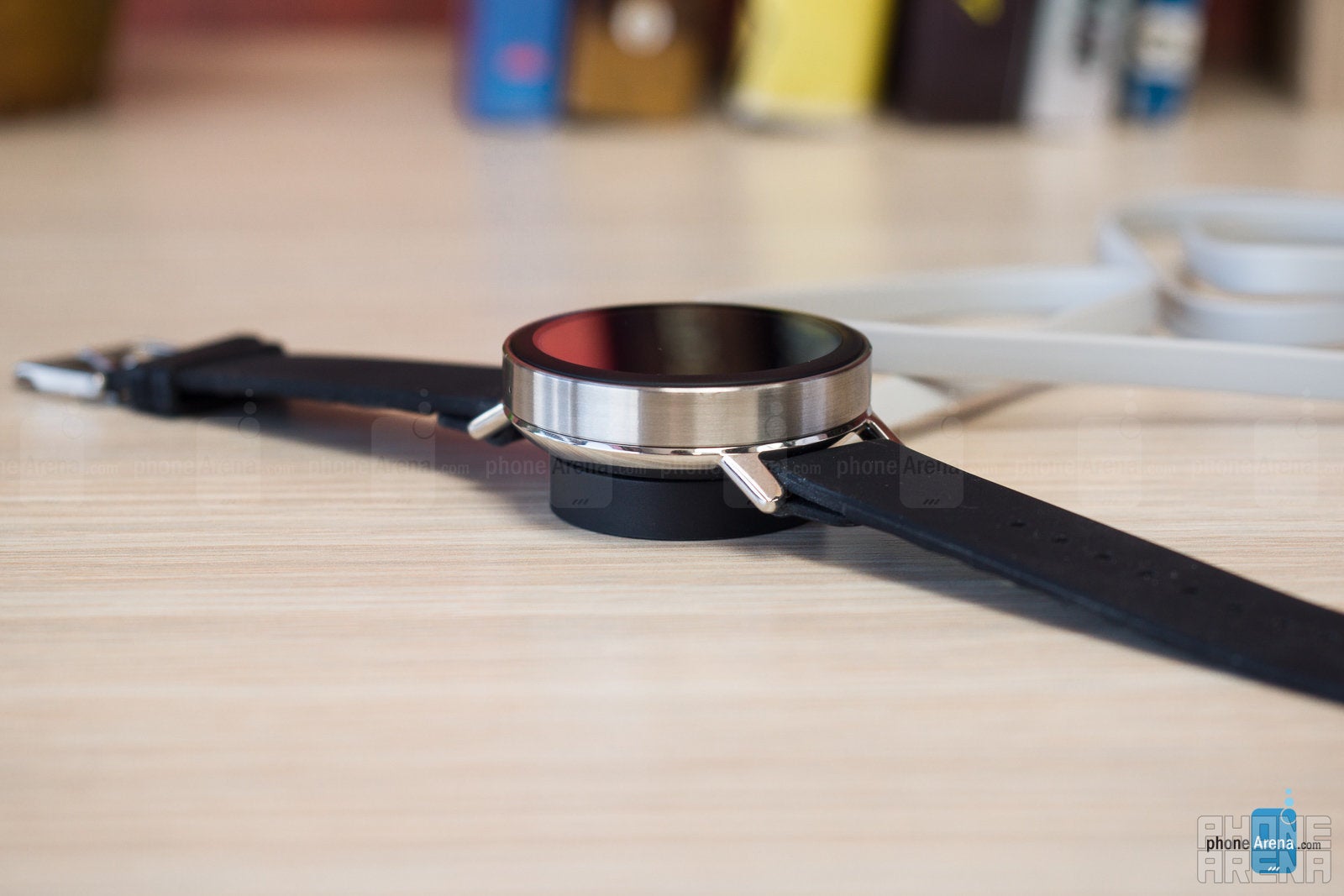 With automatic brightness and always-on display enabled, the Misfit Vapor can get me through a single day of use. You can stretch that to two days, but only if you disable the AOD feature and don't use any exercise tracking features. Personally, I've been recharging my unit on a nightly basis. 30 minutes of charging gets its battery from zero to 22%, and a full charge takes around 2 hours.
To recharge the Misfit Vapor, you use its proprietary, USB-powered magnetic dock, but a wall charger isn't included in the set. The magnetic connection is too weak, meaning that the watch can only charge if it is laying flat on the dock. Sometimes an extra wiggle is required to make sure that the charging pins are aligned properly.
Conclusion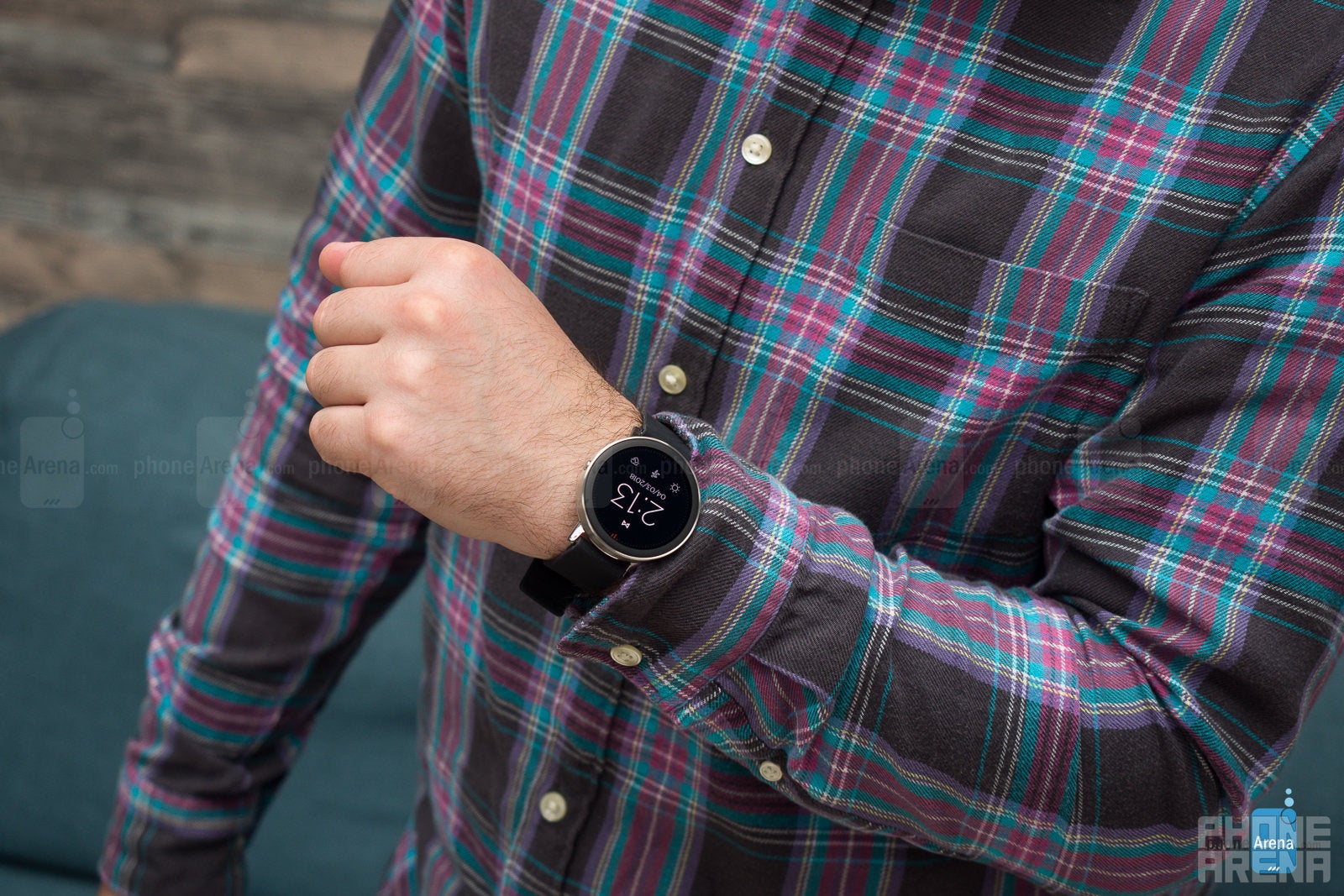 So, is the Misfit Vapor worth picking up? As is often the case, that largely depends on what your priorities are, and while Misfit's timepiece excels in certain areas, it falls flat in others.
The clean, minimalist design is the biggest strength of the Misfit Vapor. It is definitely worth your attention if you want a smartwatch that looks and feels great on your wrist, whether you're at the office, at the gym, or at a fancy dinner. And you can easily take things to the next level by pairing it with a premium wristband.
But if you're serious about fitness and activity tracking, then the Misfit Vapor is a bit hard to recommend. On one hand, it is among the few smartwatches you can safely take in the pool, which is a nice bonus. On the other hand, Misfit's software leaves a lot to be desired. It is limited in what it can track, and the accuracy of its activity reports are questionable.
Then again, let's not forget that we're dealing with a $200 smartwatch here, which is a reasonable sum for what the Misfit Vapor has to offer. Just don't expect perfection out of it.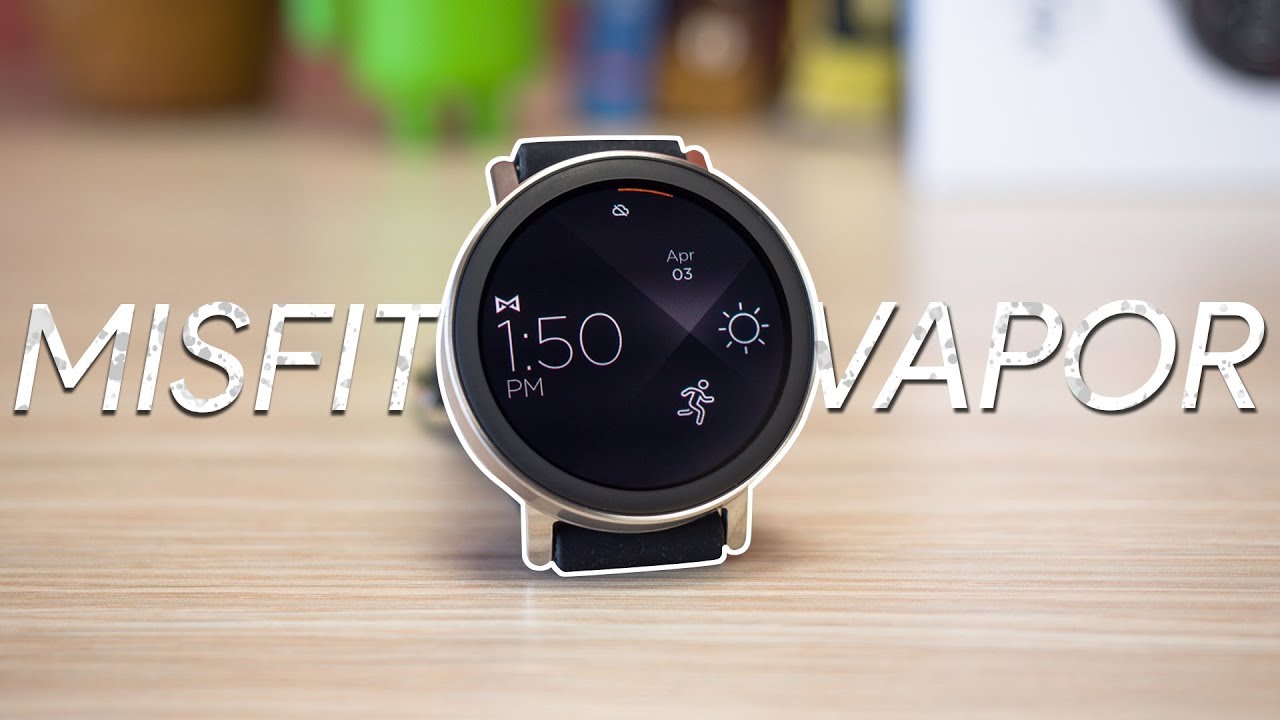 Recommended Stories