Samsung Galaxy S9 joins pre-Black Friday craze with $500 eBay deal
2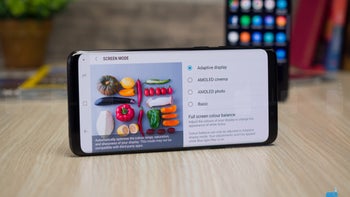 If you're a hardcore Samsung fan looking for a pre-Black Friday bargain, but the
latest Galaxy Note 9 eBay deal
is still not to your liking, it's time to rejoice, as we've just discovered the same top-rated seller charges a measly $499.99 for a factory unlocked Galaxy S9.

Shipping in its "original packaging" for free nationwide, the $500 Samsung Galaxy S9 is unfortunately available in a single color option. On the bright side, that purple paint job certainly makes the 5.8-incher's shiny glass backplate pop, even with just the one camera in tow and an awkwardly positioned fingerprint scanner.

This SM-G9600 variant comes with dual SIM support (for GSM networks only), a Snapdragon 845 processor, 4GB RAM, and 64GB internal storage space, as well as 3,500 mAh battery capacity, and an IP68-rated waterproof build.

Never MSRP is about as reputable as eBay sellers can be, for the record, with a 99.4 percent positive feedback based on almost 15,000 ratings from the last 12 months.
In case you're wondering, yes, Samsung has the nerve to charge $720 for the unlocked GS9 on the manufacturer's official US website right now, although for what it's worth, that particular deal is sweetened with
a bunch of freebies valued at a combined $300
or so. Meanwhile, the best
Best Buy can do
is offer $300 savings with device payment plans on Verizon or Sprint.

Bottom line, this $500 listing is for all intents and purposes a steal.