Samsung Galaxy S10 Lite benchmark lends credence to state-of-the-art specs
6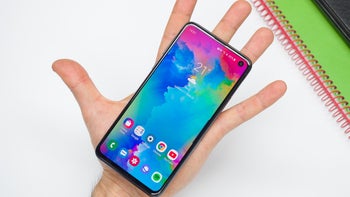 Apparently, the Galaxy S10e is not "Lite" enough
While Samsung seems to have entirely given up on its relatively popular line of
rugged Galaxy S Active handsets
(
at least in name
), rumors of new Galaxy Note and S-series variants continue to heat up. Although the company has already expanded both high-end smartphone families this year to include two main Note models and three S10 versions (not counting 5G-enabled configurations), it looks like additional Galaxy Note 10 Lite and S10 Lite derivations might also be in the pipeline.
That wouldn't be an all-time premiere, as Samsung released a
Galaxy S Light Luxury
, also known as S8 Lite, exclusively in China last year, but it's hard to understand why anyone would need a Galaxy S10 Lite when we already have the
Galaxy S10e
. Still, a (not so) mysterious device carrying model number SM-G770F continues to make the rounds, undoubtedly being related to the "regular"
S10
(aka SM-G973F) and
S10e
(SM-G970F).
An absolute powerhouse with Android 10
If the new information listed in the Geekbench Browser database proves accurate, you may have a hard time understanding what's "Lite" about this handset. That's because, just as recently speculated, the Galaxy S10 Lite seems set to share a state-of-the-art Snapdragon 855 processor with the US variants of the S10, S10e, S10+, and even the newer
Note 10
and
Note 10+
.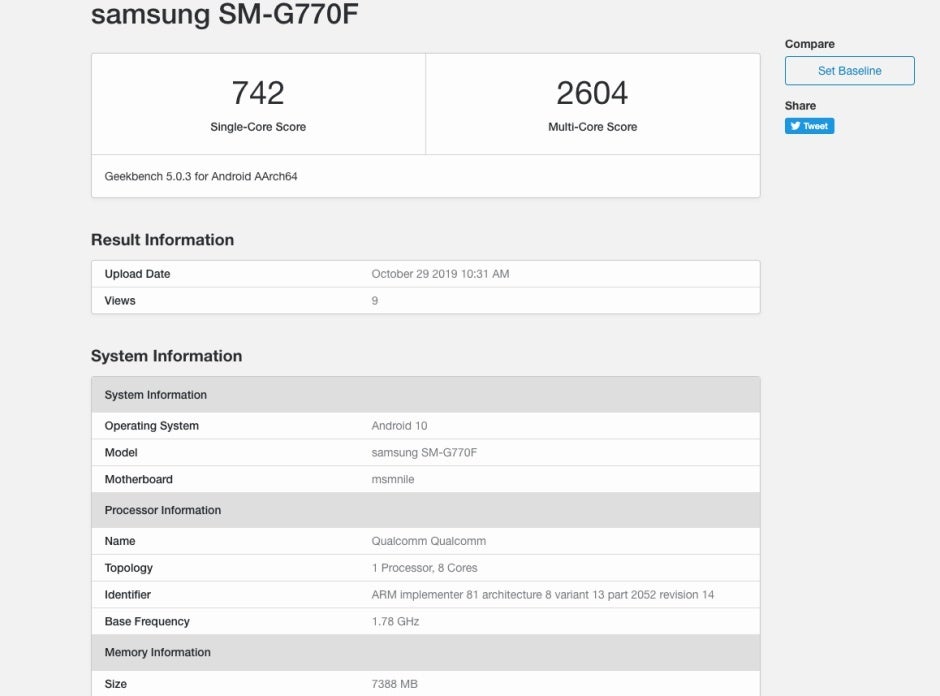 Not only that, but the SM-G770F is also listed as packing a whopping 8 gigs of memory. Granted, the Note 10 Plus comes with an even higher RAM count, but the rest of Samsung's 2019 high-enders do not and the Galaxy S10e even starts at 6GB memory in its 128GB storage configuration. Unfortunately, apart from revealing these two juicy tidbits of information, this pre-launch benchmark only uncovers the use of Android 10 software in the testing stage already, which is certainly great albeit fairly predictable news.

That leaves us wondering what Samsung might be preparing for this somewhat puzzling Galaxy S10 Lite in terms of things like screen size and resolution, biometric recognition technology, battery capacity, and camera capabilities. It's also important to keep in mind these Geekbench listings are almost too easy to fake, although seeing as how today's details line up with previous gossip, that's unlikely to be the case here.
Where exactly is Samsung going with this confusing product portfolio?

Hardware diversity is one of the main things that makes the Android ecosystem so great for so many people around the world, but Samsung might be going a little overboard here by throwing too many similar things against the wall. Rumor has it the Galaxy S10 Lite could greatly resemble another somewhat confusing device that's not official yet.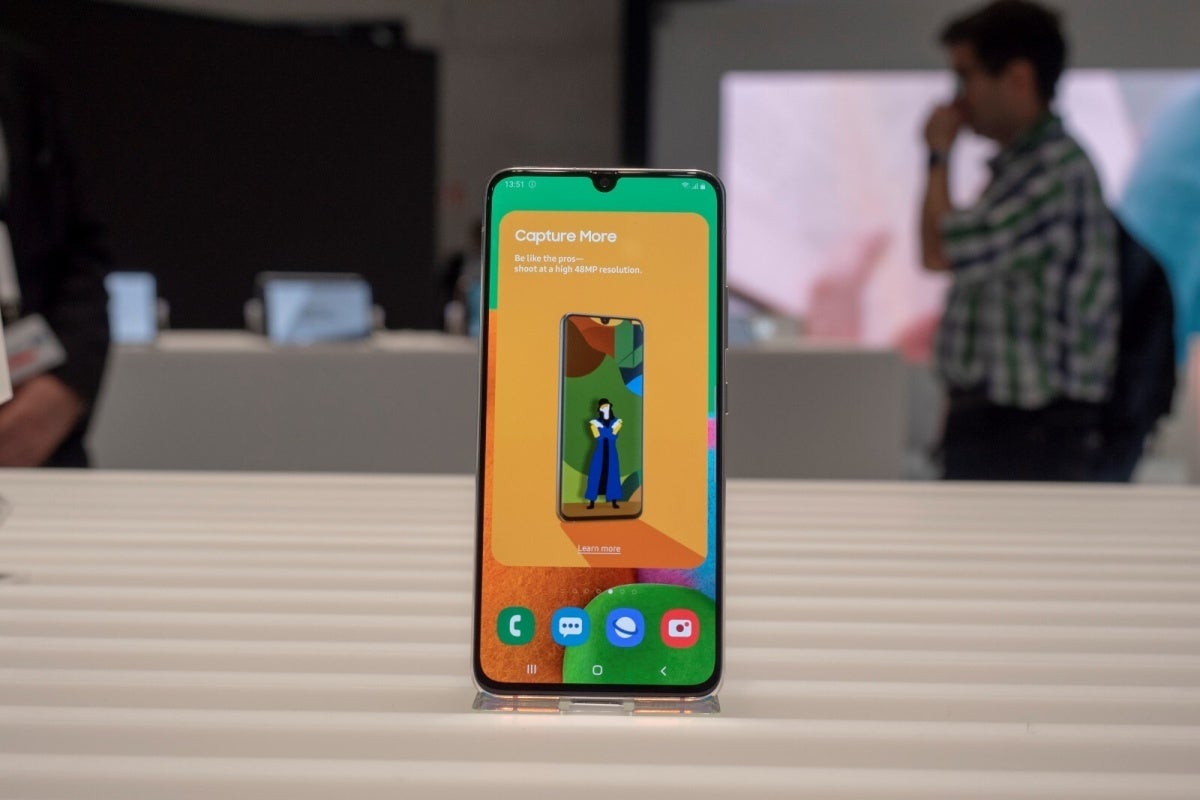 The Galaxy A90 5G is definitely not your typical mid-range device
Namely,
the "mid-range" Galaxy A91
, which itself sounds pretty similar to the existing
Galaxy A90 5G
, most likely ditching the advanced 5G support while adopting a mind-boggling quad rear-facing camera system with 108MP (!!!), 16MP, 12MP, and 3D Time-of-Flight sensors. There's also the
Note 10 Lite
that can best be described as a big question mark in terms of specs and features right now, but that's likely to further muddy the waters for folks interested in getting some of Samsung's most advanced technologies and best designs at the lowest possible price.

Speaking of price, if the S10 Lite is to ever come to the US (which is far from guaranteed), you probably shouldn't hold your breath for a sub-$700 tag, what with a Snapdragon 855 SoC and 8 gigs of RAM in tow.