Samsung's cheapest wireless charger may be just around the corner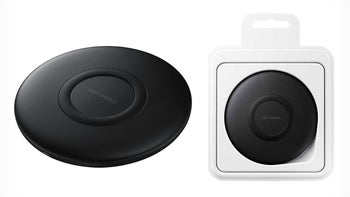 Earlier this month, rumors began to swirl suggesting that Samsung has plans to narrow the gap between its more affordable, but less popular, lines of devices and its flagship Galaxy-series smartphones. Signs of this plan in motion were evident earlier this year, when Samsung launched the Galaxy A8 with an 18.5:9 screen and slim bezels. The next step in the plan, reportedly, is to introduce wireless charging to Samsung's more affordable offerings.
The South Korean tech giant is likely doing this in a bid to remain competitive in emerging markets, where its products face stiff competition from Chinese brands. But even if the company starts releasing affordable phones with wireless charging capabilities, its 2018 wireless charging pad is currently priced at $59.99. The Wireless Charger Duo, which can juice up your phone and smartwatch at the same time, is going for $119.99. Both of these are way too expensive if the company wants to compete in the mid-range sector, where Chinese brands are offering wireless charging stands for a lot less.
To offset this, Samsung is reportedly going to release its own, affordable wireless charger. According to the latest report by
GalaxyClub.nl
It is expected to retail for € 34.99, which translates to roughly $39.
As per a recent FCC leak, the wireless charger will bear the EP-P1100 model number and will support sport 5V*2A=10W wireless, and 9V*1.67A=~15W wired charging, much like current offerings from Samsung.