iPhone X wins our blind camera comparison vs Huawei P20 Pro, Galaxy S9+, Pixel 2 XL
99+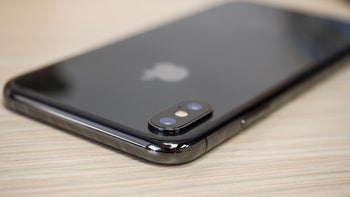 A week ago, we invited you to take part in our blind camera comparison – a comparison where you, our readers, got to vote for the images you liked best without knowing which phone took them. The star of the show was the
Huawei P20 Pro
and it was running against the
iPhone X
, the
Galaxy S9+
, and the
Google Pixel 2 XL
.
Hardly a surprise: the Huawei P20 Pro takes flagship-grade photos
So, did the P20 Pro dominate this one? Did its triple camera setup obliterate its competitors? Well, not quite. Huawei's handset won in two out of seven scenes, demonstrating prowess in low light and tendency to produce vibrant colors in daytime. The
iPhone X
, however, got first spot in three scenes in total, which makes it the winner of this blind camera comparison. The
Pixel 2 XL
and the
Galaxy S9+
scored a point each.
Final Results:
iPhone X (Winner in 3 scenes)
Huawei P20 Pro (Winner in 2 scenes)
Samsung Galaxy S9+ (Winner in 1 scene)
Google Pixel 2 XL (Winner in 1 scene)
But even though it didn't win the gold, we can say that the Huawei P20 Pro is a worthy rival to today's flagship smartphones. Are
you
surprised by the outcome, or did the results line up with your expectations? Let us know in the comments! And if you missed the blind camera comparison when we posted it, here's a second look at all the scenes.
Scene 1
Scene 2
Scene 3
Scene 4
Scene 5
Scene 6
Scene 7