iPhone 7 and iPhone 7 Plus coming to MetroPCS, but limited quantities available
2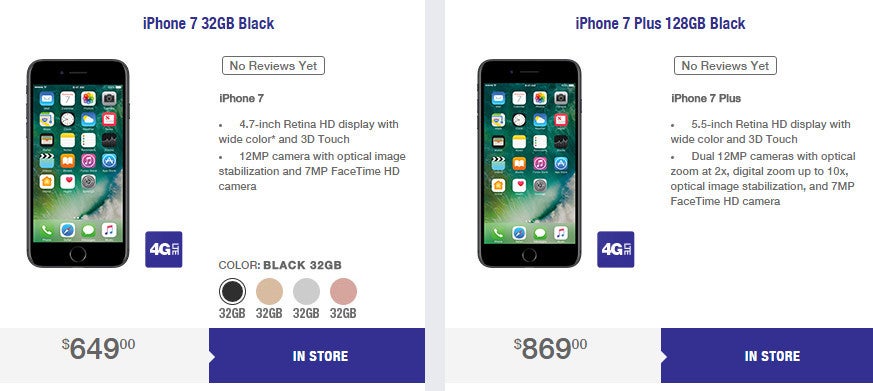 Apple's new iPhone 7 and
iPhone 7 Plus
are in high demand in the United States, which is why many customers have had their orders delayed for a couple of days, some even for a few weeks.
But that's no reason for a carrier like MetroPCS to not stock the flagship smartphones. The network operator quietly added both the iPhone 7 and iPhone 7 Plus on its online store, but there's a catch.
According to MetroPCS,
iPhone 7
and iPhone 7 Plus will be available in limited quantities initially, which means some of the customers who order the smartphones might receive them at a later date.
It's also worth noting that MetroPCS will only stock these iPhone at "select" stores, while nationwide availability is "coming soon."
As for pricing options, customers can order the iPhone 7 32GB for $649, while the Jet Black 128GB model can be had for no less than $749. The iPhone 7 Plus 32GB costs $769, whereas the 128GB version is available for $869 outright. Both the iPhone 7 and iPhone 7 Plus are available in four color options: black, silver, rose gold, and gold.
In the meantime, many T-Mobile customers have yet to receive their pre-ordered iPhone 7 or iPhone 7 Plus devices. Hopefully, Apple will catch up with the demand for its newest smartphones and nationwide availability won't be an issue anymore.
If you're still on the fence on whether or not to grab Apple's new handset, you can check out our full
iPhone 7 review
for more in-depth details.