iPhone 5S and 5C preorders to start September 13th, release date set for September 20th
43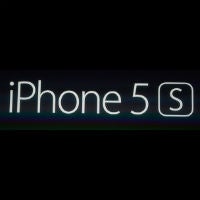 Apple is just wrapping up its announcement of the new iPhone 5S and iPhone 5C, and of course that means some very important information about when and where you will be able to purchase these new devices. If you are in the market for a new iPhone, September 13th will be the date you need to circle for pre-orders, and September 20th is the date you want for the actual release of the phones.
According to Apple, the pricing will be what you expect. The
iPhone 5S
will start at $199 for the 16GB model, and go up by $100 per storage tier from there; and, the
iPhone 5C
will start at $99 for 16GB, as you would expect since it is basically taking the mid-range spot from where the iPhone 5 would have been in the equation.
The new iPhones will be available for purchase in the U.S., U.K., Canada, Japan, France, Germany, China, Singapore, and Australia on September 20th. And, yes, that does mean that the iPhone will launch right away in China, which is a first for Apple. The reports also have been confirmed that the iPhone will be available on
NTT DoCoMo
in Japan.
As for the rest of the world, Apple says the new iPhones will be released in 100 countries and 270 carriers by the end of the year.
source: Apple
images via The Verge