Apple iPhone 5S has arrived: first 64-bit chip in a phone and fingerprint sensor included
78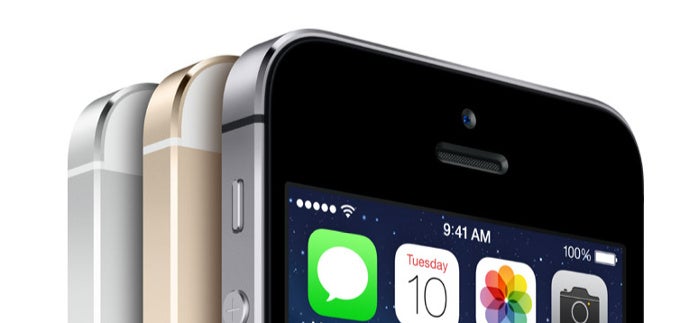 Ladies and gents, after months of endless rumors, the Apple iPhone 5S has just gotten official. The new iPhone 5S is all about improvements under the hood as it keeps virtually the same design as the iPhone 5.
But boy are those improvements big - the new iPhone 5S comes with a brand new Apple A7 chip, the first ever 64-bit chip on a phone. Not just that, Apple has made big changes to the iPhone camera adding a larger sensor and slow-motion video supper, and it has also included a fingerprint scanner right inside the home key.

The new iPhone 5S features a brand new Apple A7, the first 64-bit chip on a smartphone. It comes with 32-bit and 64-bit compatibility, and Apple touts the chip to deliver double the performance in CPU and GPU performance.
Apple brings OpenGL ES 3.0 support and that's great news for gaming. Apple showed the third and last game in the Infinity Blade series and its graphics look mind-blowing.
Along with the Apple A7, the new iPhone 5S features an M7 co-processor that always tracks the motion sensors - accelerometer, gyro, compass. This will enable more precise tracking and a new generation of health and fitness apps.
Just like all rumors said, the iPhone 5S comes with a fingerprint scanner built right into a new home button. The main use of the scanner would be to easily unlock your device, but Apple might also use this as authentication for an iPhone wallet app.
The new home key is covered in sapphire, a tougher and more scratch-proof material than usual protected glass.
Apple has also improved the camera in the iPhone 5S. It now comes with a bigger sensor with larger 1.5m pixels and an aperture of f/2.2 aperture, wider than the f/2.4 one on the iPhone 5. In simple terms, both these improvements aim to make a more sensitive camera that should take noticeably better low light shots.
The camera app has gotten new features too. It actually captures multiple images and selects the one with the sharpest focus for you. It is capable of automatically setting white balance, exposure, and it creates what Apple calls a "dynamic local tone map" 15 zones auto-focus metering. All this should make images sharper.
Another new features is dual LED flash. Now, instead of one LED flash light, there are two with different colors, so when they fire images preserve their natural colors. Previously, firing the flash would often result in colder toned images.
The camera app also gets an awesome 120 frames per second slow motion video recording mode at 720p HD quality. And you can fire burst shots at 10 frames per second. It seems we have a new gold standard for cameras, don't you think?
iPhone 5S in... gold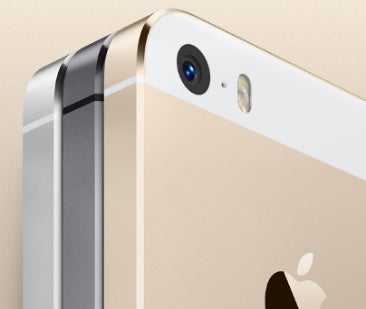 For years we have been used to just two color options for the iPhone - black and white, but this year the iPhone 5S finally introduces a third one and that's gold. Gold here refers to just the color, mind you, there is no actual gold in the device. This is not an aggressive, lush color - instead a more refined, champagne-like tonality. Black is also gone and replaced with gray.
Battery that lasts longer than the one in iPhone 5

The new iPhone 5S has also gotten a longer lasting battery. 10 hours of talk time on 3G, 10 hours of browsing on a 4G LTE network, and 10 hours of continuous video playback.




Finally, the Apple iPhone 5S pre-orders kick off in just three days on September 13th, and a week later the phone will be available for purchase. Thus, the iPhone 5S release date is set for September 20th, on Friday. The new iPhone will arrive to 100 countries and 270 carriers by the end of the year.

Pricing remains the same, all prices below are when the device is purchased with a 2-year contract:
iPhone 5S 16GB price: $199
iPhone 5S 32GB price: $299
iPhone 5S 64GB price: $399
Invalid image meta