NTT DoCoMo to offer the Apple iPhone to Japanese users
5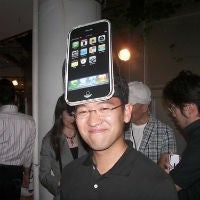 Japan has a fairly low penetration of smartphones with only about 25% of the population having upgraded to a smartphone, but even so Apple has been doing well in the country. The iPhone was the best selling device in Japan in 2012; and, the success Apple has had has come with the iPhone not even being offered by Japan's largest mobile carrier: NTT DoCoMo.
But, a new report says that is all about to change. According to sources at the Nikkei, Japan's major stock exchange, part of Apple's announcement set for this coming Tuesday, September 10th will be that the iPhone is going to be sold by NTT DoCoMo. DoCoMo is by far the largest mobile carrier in Japan with approximately 60 million subscribers. The Apple iPhone has been offered through other Japanese carriers like au (~38 million subscribers) and SoftBank (~33 million), but this will be the first time the device is sold through DoCoMo.
Apple has been making a push in Asia recently. Word has it that Apple has also reached a deal with China's
largest mobile carrier
, and is planning a
special event
which would take place soon after next week's event in San Francisco.