iPad 2 may be delayed until June according to analysts cited by Bloomberg
3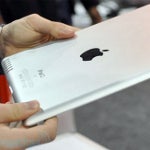 According to Yuanta Analysts cited by Bloomberg, the launch date of the
next generation iPad
may be delayed until
June 2011
because of design changes, which resulted in "production bottlenecks".
Vincent Chen and Alison Chen, the analysts behind this report, didn't go into details what kind of changes were made, but the bottom line is that these setbacks in production ensure it is likely that the iPad 2 won't be launched in April. According to their report:
"Our checks suggest new issues are being encountered with the new production and it is taking time to resolve them. As a number of Android 3.0 tablets are being launched in April and May, the delay in iPad 2 shipments may give the Android camp a brief window of opportunity."
It's further claimed in this report that if a delay does occur, the forecasted shipments of iPad 2 units for 2011 will decrease from 30.6 million to 23 million.
The next generation iPad is said to be
thinner, lighter and faster
. Moreover, it's almost certain that the yet unreleased Apple tablet will have a front-facing camera.
source:
Bloomberg