Google Translate is getting its most important update in years
3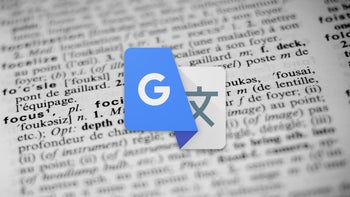 Google Translate's camera translation feature sounds very futuristic on paper, but in practice—so far, at least—it's been more of a proof of concept. It's still usable and gets the job done, but it's far from polished and intuitive to interact with. In fact, one of the biggest hurdles of using camera translations is the fact that you need to pick the languages before initiating the camera, as there is no automatic language detection built in. This can get annoying, especially since there's no way to change the source and target languages while looking through the viewfinder.
All of this is soon going to change, however, and for the better. In a recent
APK Insight
, 9to5Google uncovered lines of code in the latest version of Google Translate that hint at a big upgrade coming to the app in the near future. Various suspected improvements include "better translation quality" and "more languages supported," but the most important one, perhaps, is the automatic language detection that's coming to camera translations.
Currently, users need to pre-select their desired source and target language, initiate the camera, snap a picture, and highlight the text they want translated. In the future, however, this process will be more streamlined. First off, Translate will be able to automatically detect the source language as soon as you point the camera at a text, and you'll have the ability to select the target language. Second, Google is working on an "Instant" augmented reality feature that will translate any texts immediately and display them as though they were written in the target language while you're still looking through the viewfinder. Now that's more like the future of seamless translation that Google has been promising for years!
The new camera features are apparently present in Google Translate version 5.29, though they haven't been enabled yet. This likely means that they're dependent on a server-side switch on Google's part. Expect them to go live in the coming weeks or months.