Google discontinues Nest app on Wear OS and Apple Watch
2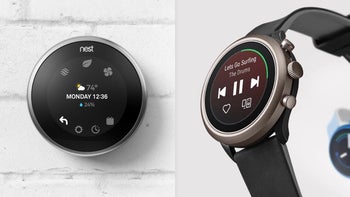 Google has never been afraid of axing products and services if the company deems them unnecessary. The latest addition to Google's graveyard is the Nest app for Apple Watch and Wear OS. The decision to discontinue the Google Nest app on smartwatches was taken after the company examined the usage statistics of the app and discovered that only a small percentage of people were using it on wearable devices.
"We took a look at Nest app users on smartwatches and found that only a small number of people were using it,"
a Google rep tells
9to5Google
.
"Moving forward our team will spend more time focusing on delivering high quality experiences through mobile apps and voice interactions."
Trying to open the Nest app on a Wear OS device results in a
"Nest is no longer supported on Wear OS"
message that urges users to uninstall the app. Google was quick to clarify that Wear OS users will still be able to control Nest devices from their wrists via Google Assistant voice commands. The same, however, is not possible on the Apple Watch, because Assistant is not available on WatchOS.
Considering the small percentage of people that were using Nest on a smartwatch, the app is not likely to be sorely missed (though we're sure a small number of dedicated users will be lightly stung by the deprecation of the service). Google reassures that it is still completely invested in the mobile Nest app, which is available on both Android and iOS, and grants users full control over their connected smart home devices.
On a side note,
9to5Google
points out that after the shutdown of the Nest app for WatchOS, Keep is the only remaining Google app available for the Apple Watch.