Google Home speakers can now handle three commands at once
4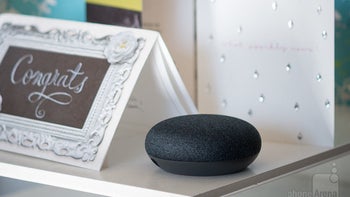 Last year, Google made it easier to interact with your Google Home or Home Mini smart speaker by allowing users to chain up to two commands together, instead of separately spelling out each query. This functionality is now expanding to three commands, Google announced on its
Made By Google
Twitter page (Update: the Tweet has since been removed for unknown reasons).
According to Google, the feature is now rolling out in English-speaking countries, including the US, UK, Canada, and Australia. However,
Android Police
reports that not everyone is getting the update, likely meaning that the roll-out is staged.
Additionally,
Android Police
reports that the Multiple Actions feature, which was announced at I/O 2018, has also gone live. Multiple Actions allows users to chain commands in a much more natural and less verbose way. For example, instead of saying
"OK Google, what's the time in Shanghai and what's the time in London,"
you can simply ask,
"what's the time in Shanghai and London"
and get two separate answers based on your question.
Since we're likely looking at a staged roll-out here, you may not yet be able to chain three commands together on your Google Home, but the feature should go live for everyone in the coming days.