Google unveils new Android Excellence apps and games collection (Q3 2018)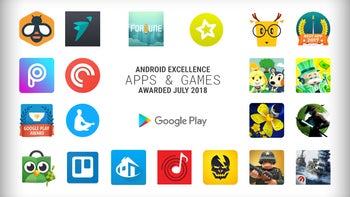 Google has updated its quarterly, curated selection of the best Android apps and games available on Google Play. The Android Excellence selection highlights the apps and games that deliver the best user experiences on Android, make use of the platform's stand-out features, utilize the Material design language to great results, and are optimized to run on a huge number of devices.
Best of all, in order to make the list, an app or a game doesn't have to be popular, or sell a lot—we all know how "good" some of the best-selling apps and games are—but rather possess exceptional qualities, such as the ones mentioned above. The July update to Google's Android Excellence program highlights 14 apps and 7 games. Check out the two lists (with links) below!