You can still get a free iPhone on Verizon, but you need to act fast
2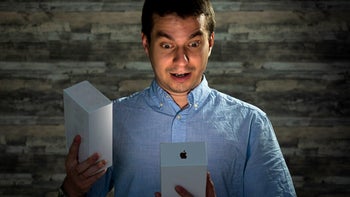 | Deal: Apple iPhone 7 32GB | Location: Verizon Wireless |
| --- | --- |
| Discount: 100% off | Deal expires: 10/31/2019 |
A couple of months ago, Verizon kicked off a rather enticing online-only offer which lets you score a free Apple iPhone 7 with 32GB of storage once you activate a new line on a 24-month payment plan. After paying the activation fee of $20, the 2016 forerunner of the Apple lineup would be shipped to you.
Well, the deal is active but is about to go cold by October 31, so here comes your friendly reminder that it's still going strong and ripe for the taking.
It might be beginning to show its age these days, but the iPhone 7 is still viable as a mid-range or second backup device. Just make sure to get a spare dongle or a set of Lightning earbuds - the iPhone 7 family was the first to drop the headphone jack.
Check it out right below and follow the link to get your free iPhone.