Analyst tells clients to expect the 2018 Apple iPhone models to offer a faster charging system
24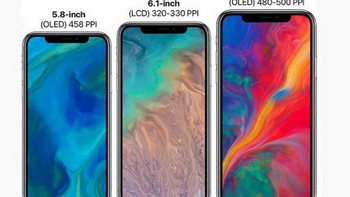 According to a research note penned to his clients, Rosenblatt Securities analyst Jun Zhang expects Apple to offer faster charging for its 2018 iPhone models. The analyst sees Apple turning to 9V 2A and 5V 3A charging systems from the current 5V 2A. According to Zhang, Apple will source fast-charging chipsets from a sole supplier, Power Integrations. The latter will replace ON Semiconductor and NXP Semiconductors as "the main provider for the charging solution for all new iPhone and iPads." In addition, the model rumored to sport a 6.1-inch LCD display, currently dubbed the
iPhone 9
, will use Texas Instruments instead of Broadcom components to provide wireless charging technology. Zhang says that the change is being made so that Apple can save money on the parts.
The analyst told clients that Apple is upgrading its charging in order to "support more applications, provide a quicker recharge, and better compete with Android OEMs." Apple did start offering fast charging capabilities with the
iPhone 8
and
iPhone 8 Plus
, and the changes will provide charging speeds faster than currently available for iPhone users.
The analyst sees Apple reporting year-over-year growth in iPhone sales during the second half of the year thanks to the new 2018 models. The company
did sell 3.1% more handsets during its fiscal second quarter
on a year-over-year basis
. Foxconn will reportedly start assembling the new phones a month earlier than usual, and the plans call for it to manufacture more units of the lower-priced iPhone 9 than the other two models (carrying 5.8-inch and 6.5-inch OLED panels) combined.