Best US Cellular phones right now [Handpicked list]
1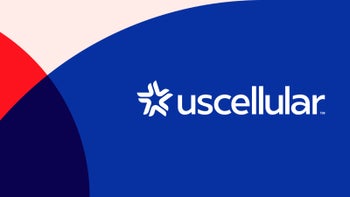 US Cellular is one of the minor carriers in the US, with roughly 5 million subscribers as of 2022. Although trailing behind the big trio of US carriers, namely
Verizon
,
T-Mobile
, and
AT&T
, but is still an important player in the industry, a not-so-minor regional carrier with excellent coverage in many areas across the continental US. In this piece, we will showcase the very best phones you can get on US Cellular in late 2022.
Best phones to get on US Cellular at a glance:
When considering which ones among the above to get, you have to take into account a range of things. First and foremost, you will have to choose between the
iOS
and
Android
ecosystems. Yet, you've likely done that already, so you probably have an idea of what phone you're going for, be it one of the
best iPhones in 2022
, or one of the
best Android phones
. After you've made your choice, you will then have to consider what form factor and size you want to go for.
Be it a foldable phone or a regular device, US Cellular has got you covered, as you can get some of the
best foldable phones
right now on the carrier. If you're more of a traditional user, you might want to make up your mind if you need a large or a compact device, an important choice as size commands battery and display sizes as well. Finally, there's the price to consider—some phones carry a premium tag that not just anyone might be willing to pay.
Apple iPhone 14 Pro Max
The iPhone 14 Pro Max is Apple's top device for 2022. It takes the iPhone 13 Pro Max design and turns it on its head with its showpiece, the Dynamic Island punch-hole cutout element, which acts as a hub for a slew of software elements. For example, you can quickly access any ongoing notifications you might have, like countdowns, timers, and navigation prompts, as well as view miniature album art for your currently playing media. We love this one.
Another exciting iPhone 14 Pro Max aspect is its all-new 48MP main camera powered by the Photonic Engine tech. In 48MP camera mode, it produces super-detailed shots with excellent sharpness, great dynamics, and lovely colors that just pop. There's improved low-light image quality in comparison with the older iPhone 13 Pro Max. Video-recording has also been improved, with a new Cinematic Video at 4K@30fps.
In our
iPhone 14 Pro Max review
, we also highlighted that some other notable aspects of the iPhone 14 Pro Max are its improved FaceTime camera, new satellite connectivity for emergency situations, and finally, a faster and more efficient A16 Bionic chipset that runs the show. It achieves excellent battery life, too. Definitely an excellent pick.
Superb functionality, compact design
The iPhone 14 Pro is basically similar to the iPhone 14 Pro Max, just comes in a smaller and way more manageable 6.1-inch size. It shares most of the hardware with the iPhone 14 Pro Max, namely the industry-topping Apple A16 Bionic chip, the new 48MP main camera with the Photonic Engine tech, and superb display with Dynamic Island notch and Always-On functionality and a peak brightness of nearly 2,000 nits in the ideal conditions.
In our
iPhone 14 Pro review
, we called the phone
"perfect illustration of the "if it ain't broke, don't fix it" saying"
, which goes to show that it's a mature product, scoring mature features that might not exactly be as exciting as, say, a foldable device.
Still, all things considered, the iPhone 14 Pro is the perfect phone for anyone deeply entrenched into the Apple ecosystem, but requiring some Pro features, like a high-res camera, superb video-recording capabilities, and super-fast performance. It has slightly worse battery life than the iPhone 14 Pro Max due to the smaller battery, but is still a very durable phone that could give any Android handset a run for the money.
Apple iPhone 14
Best new entry-level iPhone
The iPhone 14 is the best new iPhone that offers an entry into the Apple ecosystem. Due to the absence of a "mini", the regular iPhone 14 is now the most compact and affordable new iPhone released in 2022. However, this phone has a couple of shortcomings that need to be addressed. First of all, it's pretty much identical to the iPhone 13, with little improvements here and there that don't mean you should upgrade.
On the other hand, in comparison with the higher-tier iPhone 14 Pro and iPhone 14 Pro Max, the regular iPhone 14 comes with the older Apple A15 Bionic (and not the A16 Bionic), doesn't have a telephoto camera, and relies on a traditional 60Hz display (unlike the 120Hz on the Pro and the Pro Max), as well as lacks novel features like the fun Dynamic Island and Always-On display feature.
And yet, it has more RAM the emergency satellite connectivity, faster 5G, the Photonic engine tech for its camera system, improved ultra-wide and front-facing cameras, which make it an even better phone than before. At the starting price of $799 for the 128GB, it's a good device to jump into Apple's semi-walled garden, which also happens to be the conclusion of our
iPhone 14 review
.
Samsung Galaxy Z Fold 4
The most advanced Samsung phone
The foldable Samsung galaxy is, without the shadow of a doubt, Samsung's most advanced phone ever. With a foldable 7.6-inch 120Hz display, it's a phone that can transform to better fit your needs. When you require exceptional functionality, its unfolded state is up for the task, but during mundane use, you can still rely on the outer display which comes in useful when you need to quickly type in an email, check your notifications, or take a quick selfie. The phone also supports Samsung's S Pen stylus for even better functionality.
Inside, one can find the Snapdragon 8+ Gen 1 chipset, 12GB of RAM, and a relatively modest 4,400mAh battery, along with the same 50MP main + 12MP ultra-wide + 10MP telephoto camera setup that graces the Galaxy S22 and Galaxy S22 Plus. But hardware is just part of the equation. The Z Fold 4's has many software accommodations like the PC-like taskbar which definitely improves the multi-tasking capabilities of the foldable super-star.
In our
Galaxy Z Fold 4 review
, we called it
"not only a phone in your pocket and a tablet in your hands, but even your PC replacement,"
which perfectly sums up the overall functionality of the Galaxy Z Fold 4. We still wish it had a larger battery for even greater endurance, but this would have probably interfered with the slim profile of the phone.
Samsung Galaxy S22 Ultra
Samsung's top phone of 2022, with S Pen support
The Galaxy S22 Ultra, with its S Pen on deck, is Samsung's best phone of 2022. Not only does it have some excellent hardware inside, but it also tops up all that with an impressive camera and superb zooming capabilities, well beyond any other phone released so far in 2022.
Inside the device, you can expect to find a Snapdragon 8+ Gen 1 chipset, Qualcomm's top silicon this year, as well as some 12GB of RAM on board, and either 128, 256GB or even 1TB of storage on deck. Its quad-camera system is helmed by the 108MP camera, with its large 1/1.33" camera sensor and wide f/1.8 aperture, but the true showpiece here is the super-long 10X periscope camera, which weighs in at 10MP.
In our
Galaxy S22 Ultra review
, we loved the superb screen quality of the Galaxy S22 Ultra, its built-in S Pen, and much smoother video stabilization, as well as the four years of major software updates. However, we were somewhat irked by the lack of a microSD card slot, the somewhat uninspiring battery life, and loud speaker quality which could use some improvements.
Samsung's small-factor flagship for 2022
Samsung's Galaxy S22 is its most compact flagship phone for 2022. With a superb 6.1-inch FHD+ 120Hz OLED display, the Snapdragon 8+ Gen 1, and a triple-camera system helmed by the 50MP f/1.8 sensor, the Galaxy S22 is a very, very decent offering. It's one of the often-recommended small-sized phones in the price range, and can often be found discounted as part of some deal. By the way, here are our favorite
Galaxy S22 deals
right now.
However, it's not without its shortcomings, too. In our
Galaxy S22 review
, we were quite riled up by the revamped camera image quality, which seems to over-sharpen and over-process shots, as well as the slightly disappointing battery life which might not exactly inspire you with confidence.
At the same time, we loved the One UI interface and the great haptics, as well as the awesome display, but there's definitely room for improvement.
Google Pixel 7 Pro
Stock Android, user-friendly interface
The Pixel 7 Pro is powered by Google's second-gen Tensor G2 chipset, which once again puts emphasis on the user experience and overall functionality instead of raw performance. But this doesn't mean that the hardware is severely lacking; on the contrary, the Pixel 7 Pro is an incredible deal at its starting price of $899.
In our
Pixel 7 Pro review
, we revealed that we're very impressed with its powerful zoom camera and dedicated software support, which means that the Pixel 7 Pro will remain a secure device for years to come. What really sets the Pixel 7 Pro apart, however, are the machine-learning and artificial intelligence strengths of the phone, which is fueled by the second-gen Tensor chipset. It gets some exclusive Pixel features that no other Android phone has, which truly set it apart and make it user-oriented as much as possible.
It's a great deal at $899, and an easily recommendable phone for potential Pixel adopters.
What kind of cell phones does US Cellular have?
US Cellular sells all kinds of phones from both the iOS and Android ecosystems. The carrier's offerings include not only the most premium offerings that Apple, Samsung, and Google have in tow, but also some basic feature phones. You can also buy tablets, including the latest iPads, and different kinds of mobile accessories, like smartwatches. There are even connected home devices on sale with US Cellular.
Are phones on US Cellular Locked?
For years now, US Cellular has been selling unlocked phones, with the exception of some devices that are locked to the carrier for 120 days after purchase (you can
find the complete list here)
.
If you have an older device that was sold before February 2016, your phone might be locked to US Cellular but a subsequent software update should have unlocked it to other networks. Have in mind that the carrier might not be able to unlock such older phones or devices that have technical limitations and can't access other networks. To make sure if your phone is locked or unlocked the carrier, you can try calling 611 while connected to the US Cellular network.
Can I unlock a phone bought from US Cellular?
Yes. US Cellular allows you to unlock phones that are locked to it for 120 days after the initial purchase. After that 120-day period has passed, the carrier will automatically unlock your device. You can apply for earlier phone unlock provided that you meet any of the following criteria: you have paid your device in full and are in good standing with the carrier, have fulfilled all your pending obligations, or you are on military duty and prove that you will be deployed outside of US Cellular's coverage area. For more info, feel free to check out
US Cellular's support page
.