iPhone 14 Pro Review: All about refinement
46
We may earn a commission if you make a purchase from the links on this page.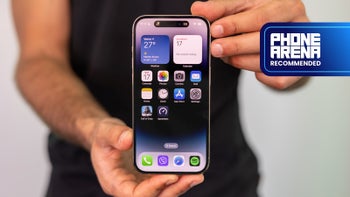 iPhone 14 Pro Intro
Are you excited about a top-of-the-line phone that does NOT come in a giant size? If so, the 6.1-inch
iPhone 14 Pro
is one of few out there, as it's both compact and even more powerful than before.
Apple calls this one a Pro, so it includes a few "Pro"-grade features like a larger sensor that can capture 48MP RAW photos with a lot more detail, ProRes video that you can edit in post and a new A16 Bionic chip that powers all of those things. With the cameras usually grabbing the most attention, we put them through our new in-depth camera testing where we score each individual camera, all of which you will find in the 'Camera' section of this review.
So even if you are not the kind of person who will appreciate RAW photos, you have: a new display that has a clever and interactive new Dynamic Island; you have a new (for Apple at least)
Always-On display option
, which allows you to glance at information without ever tapping your iPhone. And pretty much everyone will appreciate having features like SOS via satellite and car crash detection that might save your life.
And yes, the
iPhone 14 Pro
doesn't fold, it doesn't do any crazy tricks, and in that regard, it may seem a bit boring, but it is also laser focused on perfecting a winning formula and giving quality of life upgrades. It's the perfect illustration of the "if it ain't broke, don't fix it" saying. Read on to learn everything you need to know about it!
What's new about the iPhone 14 Pro
Larger sensor 48MP main camera, new enhanced 2X mode
Better low light capture on all cameras
Replaced notch with Dynamic Island
Always-On display, screen gets much brighter
Faster, Apple A16 chip
Faster 5G speeds
Cinematic mode now in 4K, can choose 24fps/30fps
Battery life and charging speeds unchanged
Prices unchanged in US (but big price hike in UK and Europe)
4 colors with new Deep Purple option
iPhone 14 Pro

Specs
An overview of the
iPhone 14 Pro
specs reveals that Apple has focused in two areas: a brand new A16 Bionic processor and the larger-sensor 48MP main camera.
Specs
iPhone 14 Pro
iPhone 13 Pro
Size and Weight
147.5 x 71.5 x 7.85, 206g
146.7 x 71.5 x 7.65 mm, 204g
Display
6.1" OLED, 1-120Hz ProMotion, 1600 nits max brightness
6.1" OLED, 10-120Hz ProMotion, 1200 nits max brightness
Processor
Apple A16 Bionic
Apple A15 Bionic
RAM
6GB
6GB
Storage
128GB / 256GB / 512GB / 1TB, no expandable storage
128GB / 256GB / 512GB / 1TB, no expandable storage
Cameras
48MP wide camera, f/1.78 aperture, 24mm
12MP ultra-wide, f/2.2, 13mm
12MP 3X zoom, f/2.8, 77mm
12MP wide camera, f/1.5, 26mm
12MP ultra-wide, f/1.8, 13mm
12MP 3X zoom, f/2.8, 77mm
Battery Size
3,200 mAh
3,095 mAh
Charging Speeds
Lightning connector
20W wired charging
15W MagSafe wireless charging
Lightning connector
20W wired charging
15W MagSafe wireless charging
Price
starting from $1,000 in US
discontinued on Apple.com after iPhone 14 Pro launch
Interestingly, the
iPhone 14 Pro
price in the US starts at the same $1,000 as last year's model, but in other markets like the UK and Europe there is a big price hike. In those countries, the
iPhone 13 Pro
starting price was €1,150 euro, while the
iPhone 14 Pro
now starts at €1,300.
iPhone 14

Models
The
iPhone 14 Pro
is one of four new
iPhone 14
series devices.
If you want to learn more about the rest, take a look below:
iPhone 14 — cheapest in the series, 6.1" screen, 60Hz refresh rate, uses previous-gen A15 chip
iPhone 14 Plus — large 6.7" screen, 60Hz refresh rate, A15 chip, big battery
iPhone 14 Pro Max — large 6.7" screen, 1-120Hz refresh rate, triple camera, A16 chip, big battery
iPhone 14 Pro

Design & Colors


With flat sides and a triple rear camera, the
iPhone 14 Pro
design has not changed much in the past two years. Still, the dimensions are just slightly different from previous models and the camera unit is even larger now, just enough so your old 13 Pro cases don't fit this new model.
Apple uses the newest and most advanced toughened glass, the so called "Ceramic Shield", with a shiny stainless frame in the middle that is unfortunately still a fingerprint magnet. Apart from that, though, this is a premium design that looks good.
The big change is obviously the Dynamic Island. It serves as a status bar for a few essential things:
while unlocking, you will see a quick animation
while paying, you will see it expand for Face ID
low battery and charging notifications pop up there
while music is playing, you see a waveform and album art
while navigating, you see a tiny icon
and more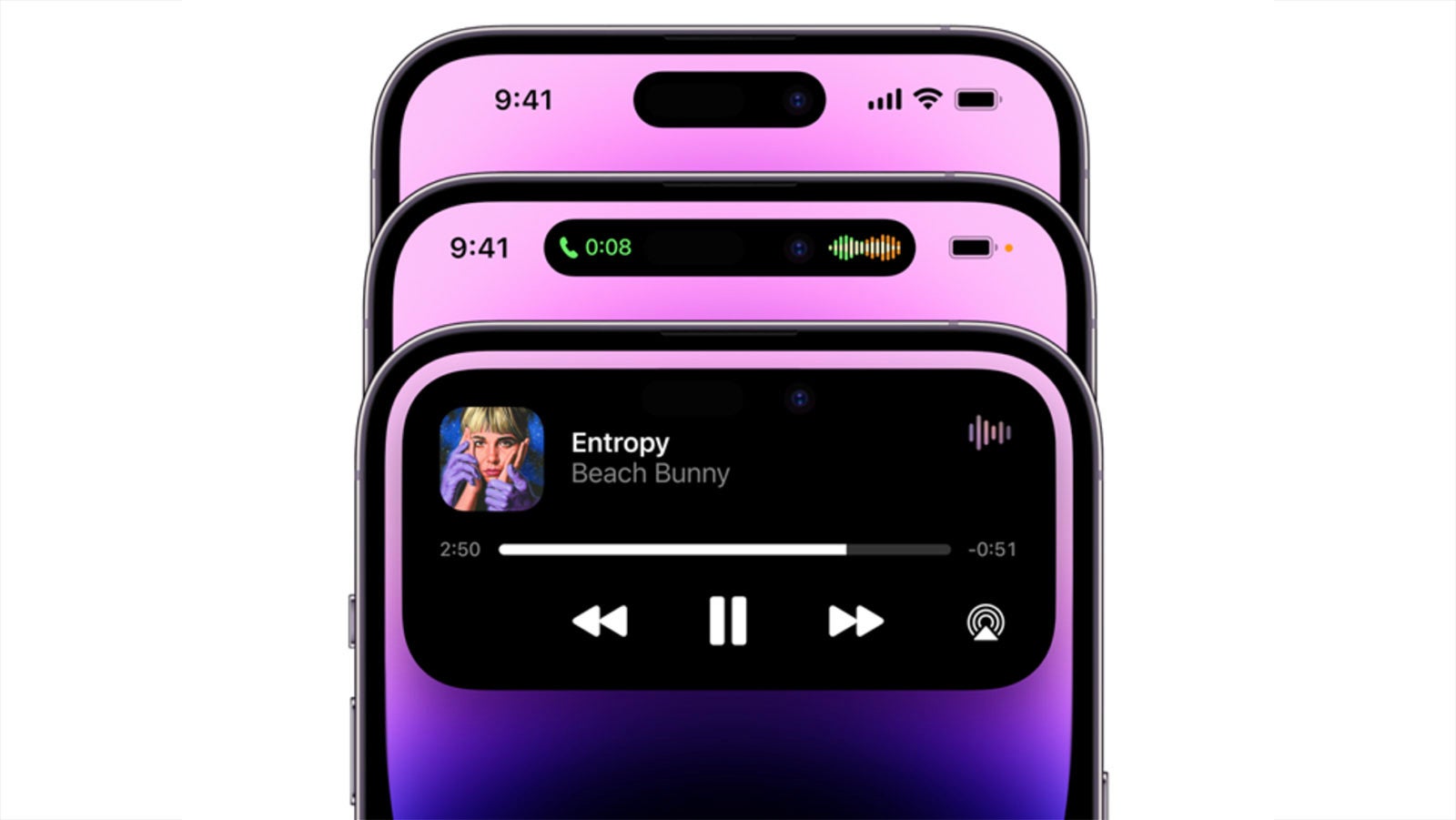 The new Dynamic Island fluidly transforms into different shapes with notifications and alerts
Look closer, and you'd also notice that the borders around the screen are now a tiny bit thinner, for a slightly more immersive edge-to-edge feel.
The buttons haven't changed, you have an oversized power button on the right, which we love, and then, the volume keys and mute switch are on the left. On the bottom, you still have Apple's proprietary Lightning connector (next year's
iPhone 15
series are rumored to finally switch to the universally used USB-C connector).
You can learn all about the
iPhone 14 Pro colors
in our detailed article, but here is a quick summary, all models have a frosted finish:
Space Black (used to be Graphite in 13 Pro)
Silver (same as 13 Pro)
Gold (same as 13 Pro)
Deep Purple (used to have Sierra Blue on 13 Pro)
As you can see, the light and cheerful Sierra Blue from last year is replaced with a new Deep Purple shade.
IP68 water and dust protection are also still very much available on the 14 Pro.
iPhone 14 Pro

Display
Always On Display might change the way you use your iPhone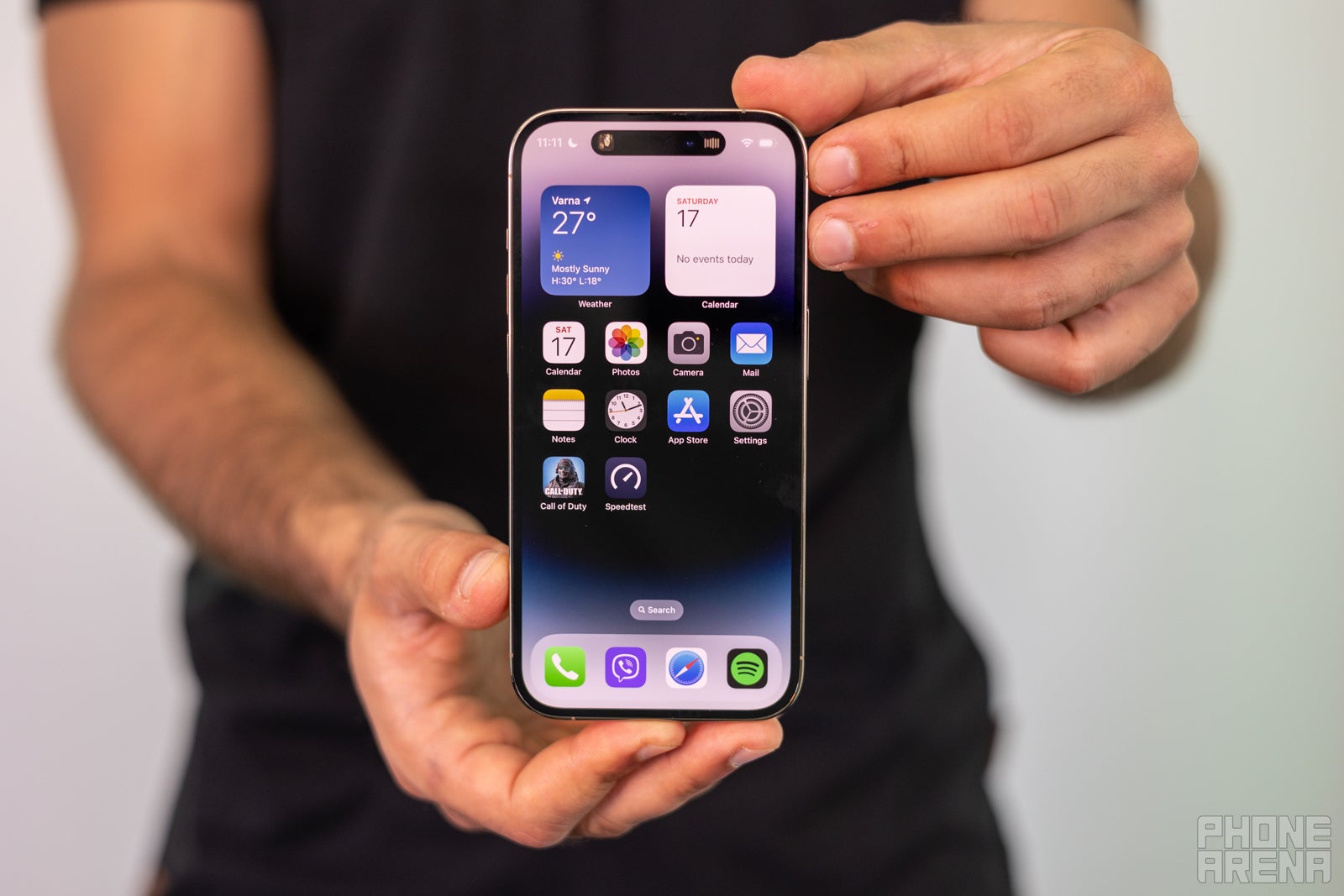 (Image Credit - PhoneArena) iPhone 14 Pro 6.1 inch display with Dynamic Island
The
iPhone 14 Pro
comes with a 6.1 inch screen size, OLED technology, same 1170p resolution, but it has upgraded ProMotion. The screen can now go as low as 1Hz refresh rate (the 13 Pro could only go down to 10Hz), and this enables the new "Always-On display" with glanceable information and a dimmed version of your wallpaper.
Android phones
have had always-on screens for nearly a decade now, so this is a "finally" moment for Apple, but one has to admit that this implementation looks very well made on the new iPhone. One wish we have after using the phone for a while, though, is the ability to customize this: maybe the option to dim the wallpaper more, or go with a black screen and only time and widgets, that would be nice.
Display Measurements:
You can also see an increase in the peak brightness, which we found to very helpful than you may think as it makes reading the phone's screen outdoors so much easier.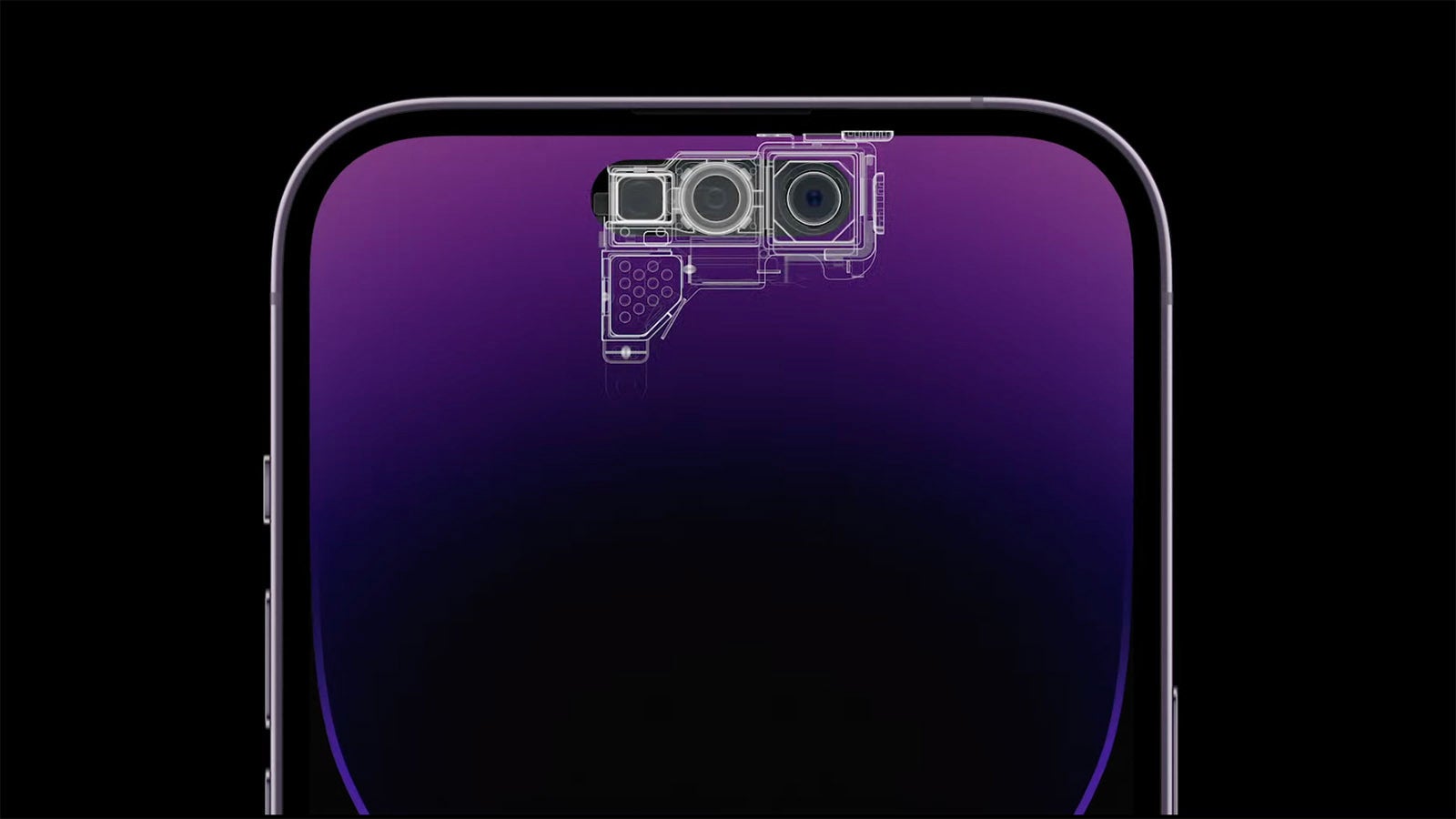 Apple moves the proximity sensor under the screen to free up space for Dynamic Island
As for biometrics, you still have Face ID, but this time the whole system is built in the Dynamic Island, which takes up 30% less space than the notch. It all works the same way though, and hasn't lost the secure element, so Face ID is unchanged. Despite early rumors, the
iPhone 14 Pro
does NOT have a fingerprint scanner of any kind.
iPhone 14 Pro

Camera
For the first time on an iPhone, a high res camera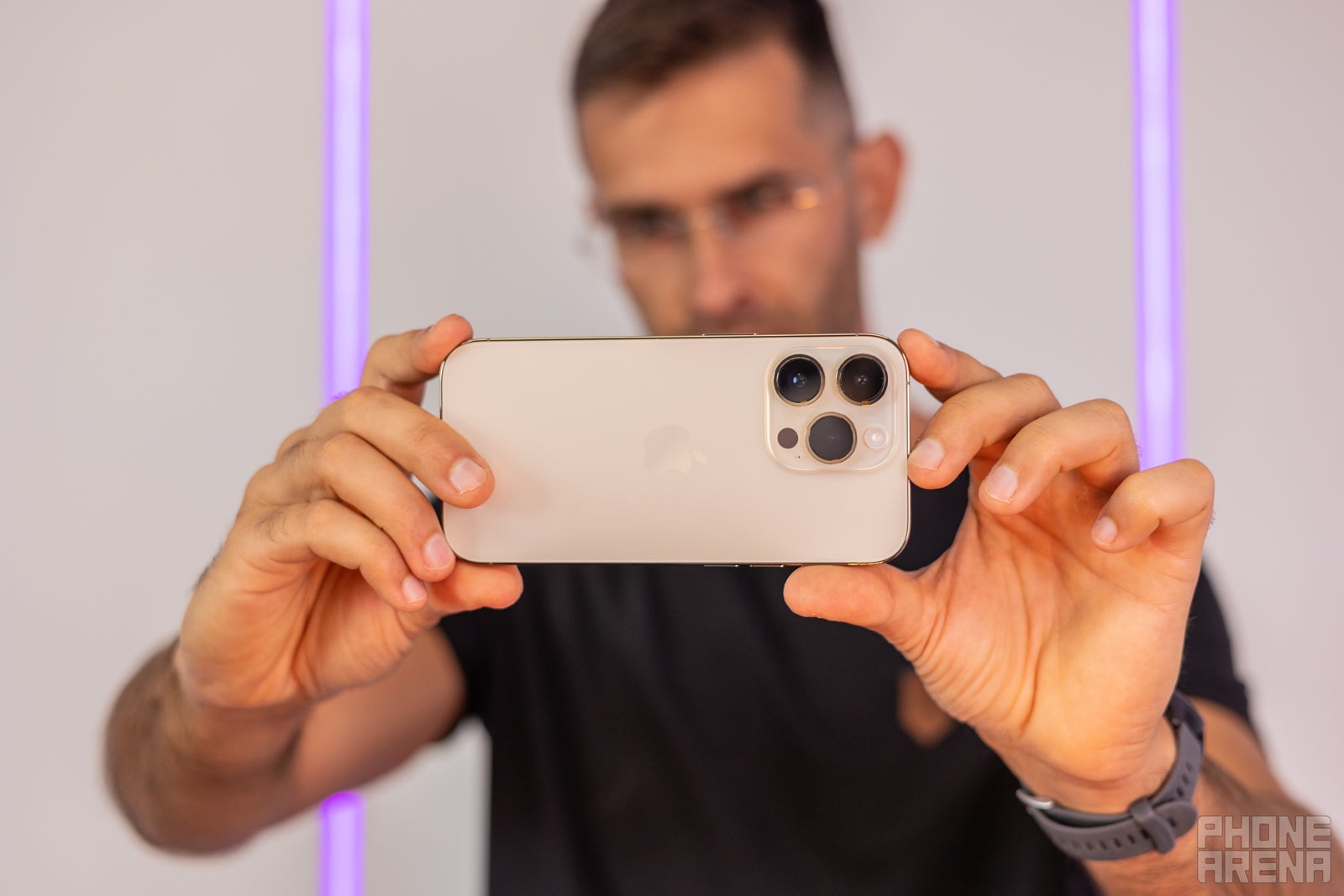 (Image Credit - PhoneArena) iPhone 14 Pro triple rear camera with larger main sensor
All cameras are improved on the
iPhone 14 Pro
, but it is the main camera in particular that gets the biggest upgrade. You get a 65% larger sensor and with it, a jump from the 12MP resolution we used to have to a much more impressive 48MP one.
Here are the
iPhone 14 Pro
camera specs:
48MP main camera, slower f/1.78 aperture, wider 24mm lens
12MP ultra-wide, slower f/2.2 aperture
12MP 3X telephoto, same f/2.8 aperture, 77mm
12MP front cam with AF
By default, however, the camera still captures 12MP photos, smartly combining four pixels into one in a process called quad pixel binning.
If you want to shoot full resolution 48MP photos, you can do that by enabling the ProRAW in the camera setting. Once enabled, you will see a button with a label saying RAW in the top right corner of your camera, and you can quickly tap it to capture a 48MP RAW photo. There is no option to capture a 48MP JPEG file, though.
RAW 48MP photos were a game-changer for us compared to previous iPhones. They come with a ton more detail and look great. Keep in mind, though, that the average file size for such a photo is around 80MB and you need to edit each one before sharing with friends. Also do keep in mind that it takes some 2-3 seconds for each photo to process after you press the shutter button, much slower than the instant capture with the default mode.
After a while, we love the option, but we have our doubts whether the average Joe would have the patience to go through all the hoops and might just stick with the default 12MP photos.
Main Camera
< iPhone 14 Pro/Max 1X
iPhone 13 Pro/Max 1X >
Despite having a brand new sensor, actual differences in 1X photos during the day are minuscule. The wider field of view (24mm vs 26mm) would be appreciated by some, but it's hard to call this a real advantage.
Colors and processing are about the same, everything is mostly the same! Look closer at the grass, though, and you'd notice the more detailed look out of the 14 Pro, which might just be the one advantage you can actually spot.
< iPhone 14 Pro/Max 1X
iPhone 13 Pro/Max 1X >
At night, the new iPhone captures a bit more detail, but it's far from the huge change you might expect. Also, in cases like the above, the added sharpening on the 14 Pro is questionable, and we are not sure we like this kind of extreme sharpening.
Ultra-wide Camera
< iPhone 14 Pro/Max 0.5X
iPhone 13 Pro/Max 0.5X >
It's similarly hard to see much of a difference in photos captured with the ultre wide camera in day time. The 13 Pro Max might be a bit more susceptible to flare, and there might be a bit more detail at the edges thanks to that narrower, f/2.2 aperture, but that's about it.
< iPhone 14 Pro/Max 0.5X
iPhone 13 Pro/Max 0.5X >
In low light, you can see the new 14 Pro capture quite a bit more light than its predecessor which usually makes for better photos.
Portrait Mode
The
iPhone 14 Pro
still captures 1X and 3X portraits, but those look mostly the same to the previous generation. The real difference-maker is the glorious return of the 2X portrait mode! And we are so glad it's back! This is the most versatile focal length, just perfect for portraits, and no wonder a similar "nifty-fifty" 2X lens is the first prime lens for many pro and enthusiast photographers.
Zoom
< iPhone 14 Pro/Max 2X zoom
iPhone 13 Pro/Max 2X zoom >
Apple uses the higher res, bigger 48MP main camera sensor and crops out the middle part to achieve that optical-grade 2X quality, and it indeed lives up to expectations. Compared to the sensor from previous generation iPhone, you can see the better resolved detail in the 14 Pro.
< iPhone 14 Pro/Max 3X zoom
iPhone 13 Pro/Max 3X zoom >
You won't spot much of a difference when you compare day shots with the native 3X zoom lens on the new
iPhone 14 Pro
against the 13 Pro, though.
Front Camera
Despite the added auto focus on the front camera, we don't really see a big change in detail in faces. However, what we do see is Apple getting rid of that reddish and flat skin tone that plagued previous iPhones, and now you have way more contrast and less of that flat look with more highlights and shadows appearing. Subtle, but nice!
The real magic of
iPhone 14 Pro
camera, however, happens behind the scenes with a new Photonic Engine, an optimized workflow available thanks to the more powerful A16 chip that is an enhanced image pipeline, which brings big improvements to low light photos for all cameras.
Cinematic Mode which used to only be available in 1080p at 30fps on the 13 Pro, now gets a welcome upgrade to 4K support and the 24fps frame rate for those who crave that look.
Apple now officially claims the
iPhone 14 Pro
has the best video capture of any smartphone, and that we think is justified. The major new feature is called Action Mode and is basically gimbal-like stabilization for action shots that you can enable and disable with a quick toggle in the camera app. iPhones already had plenty good stabilization for regular videos, but if you are running or recording a bike ride, this new mode is a must and gives you practically GoPro-like footage.
iPhone 14 Pro

Performance & Benchmarks
New A16 chip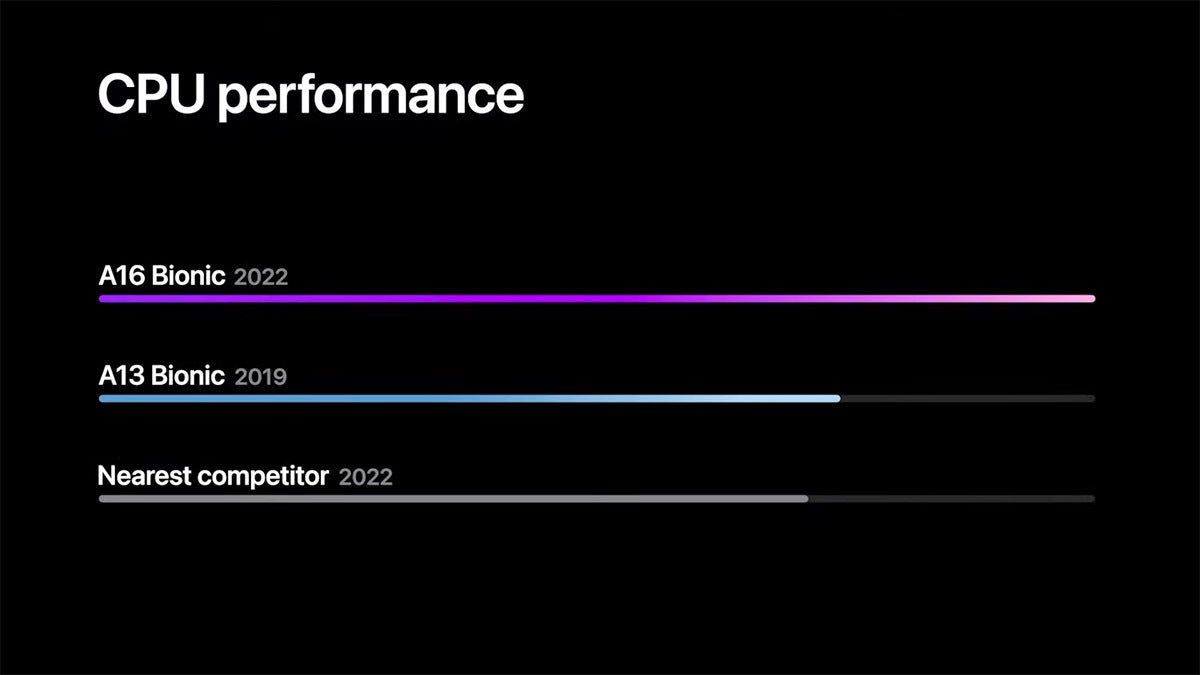 Apple claims nearest competitor cannot match its 2019 chips from iPhone 11
The new Apple A16 Bionic chip makes the big leap to a new manufacturing process: 4 nanometers! This allows Apple to cram in nearly 16 billion transistors (compared to around 15 billion on 13 Pro), but also helps with power efficiency and performance.
Apple threw a shade at the competition saying that their best still cannot match a 2-year-old iPhone, but it did point out that the A16 is nearly 40% faster than the competition, and we would assume that would be a comparison to some Snapdragon 8 Gen 1 chip.
iPhone 14 Pro Benchmarks
In benchmark runs, we see the new processor deliver about 8% improvement in single-core CPU performance, but a nearly 17% boost in multi-core speeds.
The improvements in GPU speeds, however, are more nuanced: the initial score suggests a massive 27% boost, but that quickly throttles and the sustained performance that more people will care about show a very modest improvement of just a couple percentage points.
The 14 Pro uses 6GB of RAM, same amount as on previous models, but the memory is of the faster LPDDR5 kind.
iPhone 14 Pro

Connectivity
Before we jump into modems and all that good stuff, did you know that *some*
iPhone 14
models come with no SIM tray? More specifically, all US-bound
iPhone 14
models do NOT support traditional SIM cards, and instead make the switch to eSIM. International models, however, will still ship with support for traditional SIM cards (since obviously many carriers outside the US are not ready for such a transition yet). This is one important detail to know, so keep that in mind.
As for the rest, under the hood, the 14 Pro uses the new Qualcomm X65 modem. For years, Apple was rumored to be making its own modem, but it seems that effort has failed. The X65 modem, however, is good news. It delivers
much faster 5G speeds in the US
, and it features the bands necessary for the new satellite connectivity.
The
iPhone 14 Pro
does not support the new Wi-Fi 6E standard, and instead runs on Wi-Fi 6. It does, however, come with Bluetooth 5.3 support, an upgrade from BT 5.0 supported on the previous model.
A neat little touch is that the Pro now has improved GPS accuracy thanks to dual-frequency GPS.
iPhone 14 Pro
can receive signals from GPS satellites using both the legacy L1 frequency and modernized L5 band. L5 satellites broadcast a higher power signal that can better travel through obstacles, with both signals,
iPhone 14 Pro
models will have much improved location accuracy in various maps and workout tracking apps.
iPhone 14 Pro

and

iOS 16

: new features
Update:
iOS 17
, the next major software version that will be available to the
iPhone 14 Pro
, was announced at WWDC'23. Learn everything about all the new features in our dedicated
iOS 17 roundup
.
The
iPhone 14 Pro
launches with the latest iOS installment,
iOS 16
, with the new customizable lock screen, media player, and other refinements, but of course it is the unique Dynamic Island element that older iPhones will not have. And that might just be the coolest software feature of the 14 Pro!
There are a couple of new features that may not sound quite as cool, but that might one day save your life.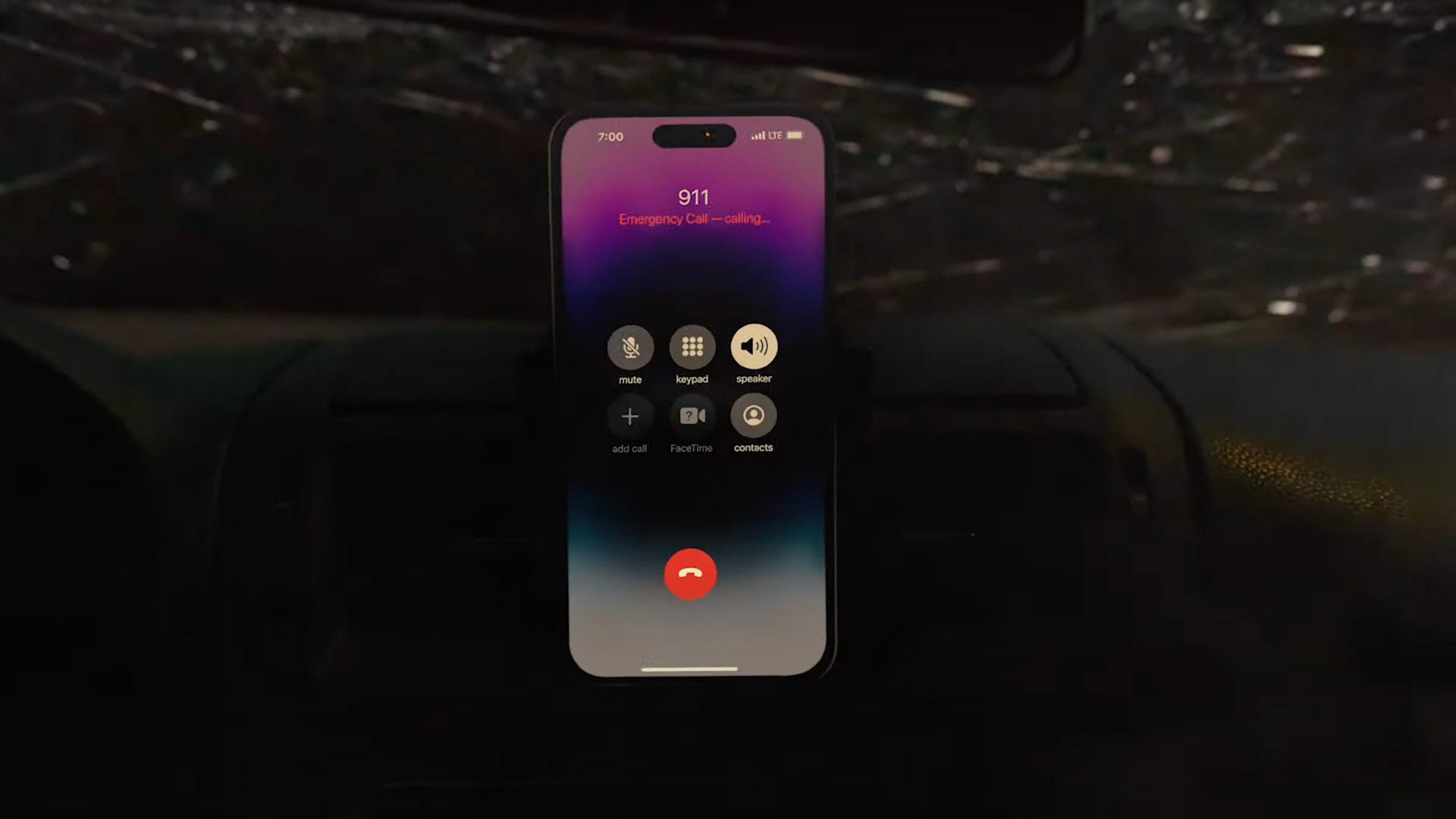 SOS via satellite
First is SOS via satellite. Thanks to a combination of new hardware, software and infrastructure, you will be able to alert emergency services if you are lost in a mountain or in trouble in the middle of nowhere with no signal. The important detail here is that in order for this to work, you would need to keep your iPhone at a direction it would indicate to you for somewhere from 15 seconds to a couple of minutes to connect to a satellite. From there on, you can select what type of emergency you have, and help will hopefully be on the way as soon as possible. SOS via satellite comes as a free feature for
iPhone 14
buyers for the first two years, with terms after that still unclear.
Crash Detection
The other important feature is Crash Detection, which is just what it sounds like. A new high-G accelerometer work in concert with other sensors and a machine learning algorithm, and can detect if you end up in a serious car crash. Your iPhone will then give you a short count down for you to react, and if no reaction follows, it will again call emergency services.
iPhone 14 Pro

Battery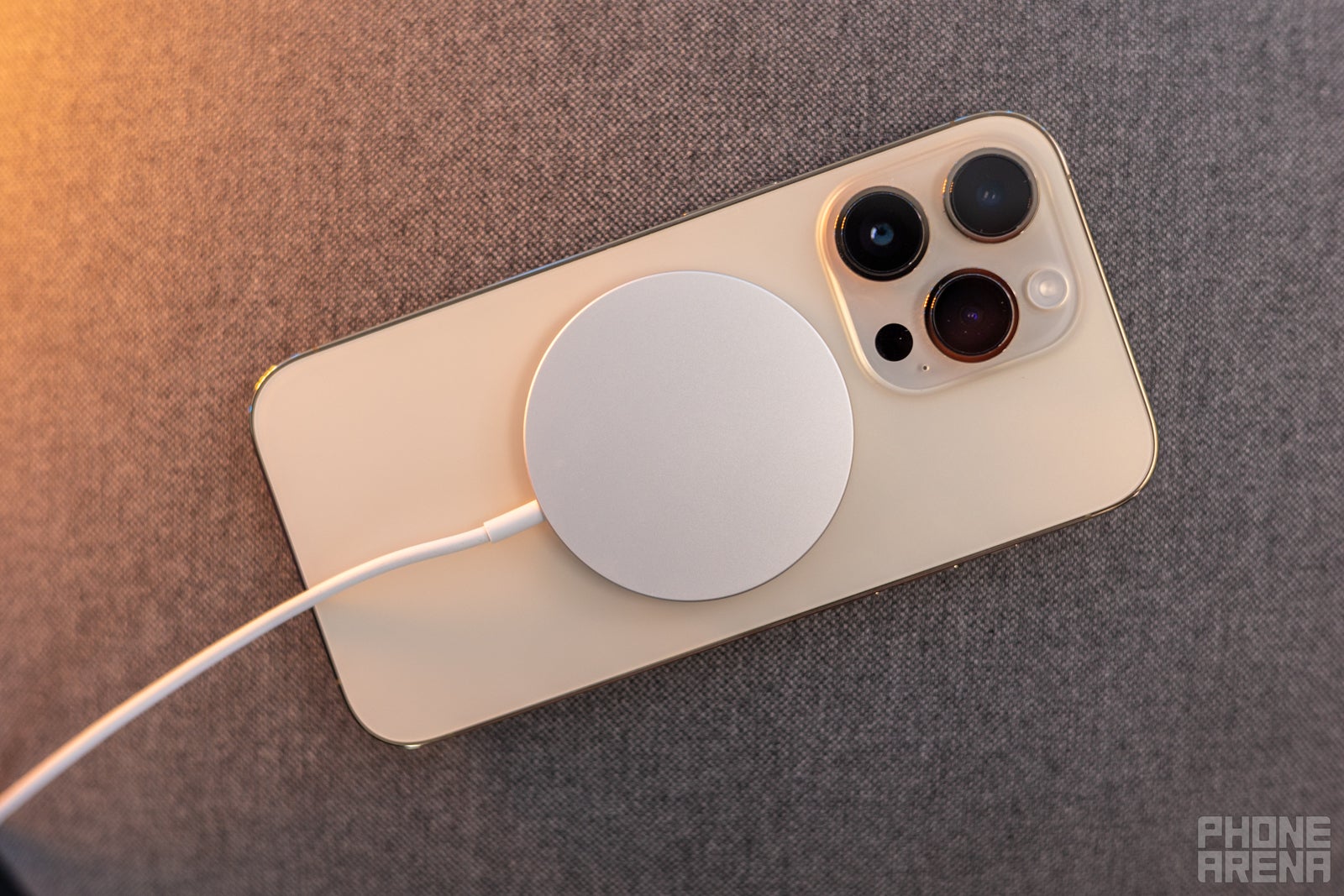 (Image Credit - PhoneArena) iPhone 14 Pro with MagSafe charger
The
iPhone 14 Pro
keeps the same "all-day" battery life as the 13 Pro.
This is not a bad thing: the 13 Pro was a considerable upgrade from previous generations, but still, we hoped for a bit more. The 14 Pro comes with a 3,200mAh battery, a slight, 3% increase from the 3,095mAh battery on the 13 Pro.
Apple's official
iPhone 14 Pro
battery life numbers are the following: 20 hours of video streaming and 75 hours of audio playback, exactly the same as on the 13 Pro.
PhoneArena Battery Test Results:
In our independent testing, we actually see a slight increase in battery life, which was unexpected but nice. In real life, this remains a one-day phone, and you'd need to charge it every night.
Check out our
iPhone 14 battery
round-up for all the details around the battery sizes and battery life on all new
iPhone 14
models.
iPhone 14 Pro Charging Speeds
iPhones traditionally have not had the fastest charging speeds compared to the competition, and the
iPhone 14 Pro
is not doing much to change that.
The 14 Pro officially supports 20W charging speeds, same as the 13 Pro. Unofficially, you can eke out a bit more, around 23W, so if you want the fastest speeds we recommend getting a 30W charging brick or something even more powerful as the 20W one that Apple sells is just a tiny bit slower.
It takes around two hours to fully charge the
iPhone 14 Pro
and a 30-minute top-up gives you around 50% battery juice.
Also, let us kindly remind you that there is no charger included in the box with the
iPhone 14 Pro
(there is only a USB-C to Lightning cable in the box), so you need to purchase the charging brick separately.
The
iPhone 14 Pro
also comes with MagSafe wireless charging at speeds of up to 15W, same as on the previous model.
iPhone 14 Pro

Audio Quality and Haptics
The
iPhone 14 Pro
keeps the same audio setup as the 13 Pro with a bottom firing main speaker helped by a secondary speaker located in the earpiece. These loudspeakers sound excellent, maybe just a tiny bit louder than the 13 Pro Max, but similarly great with a lot of depth considering this is a phone speaker.
Also, there is no 3.5mm headphone jack on the
iPhone 14 Pro
. Not a surprise, huh?
Haptics are also unchanged with the same Taptic Engine vibration motor as we had on previous iPhones, but again, not a complaint at all: it's one of the best in the industry!
iPhone 14 Pro

Competitors
The thing with Apple devices is that once you enter that ecosystem, it's hard to look outside for alternatives, but there certainly are some very good devices that you should at least consider.
The
Samsung Galaxy S22 Ultra
is the first thing that comes to mind. It has a large screen, big battery, fast performance, and an S Pen that you can use to jot down notes and draw. It also has a 10X zoom lens that allows you to capture great photos and videos, which you cannot get on an iPhone. But that might just be too big a phone for those looking for a modest sized device, so the regular Galaxy S22 might be a better fit with its more compact dimensions.
The upcoming
Google Pixel 7
is shaping up as one solid contender as well, but that is only coming at the end of October, so it is not out just yet, and we wouldn't recommend buying the current
Pixel 6
as it is nearly a year old now and has some well documented issues with its slow fingerprint scanner.
iPhone 14 Pro

Summary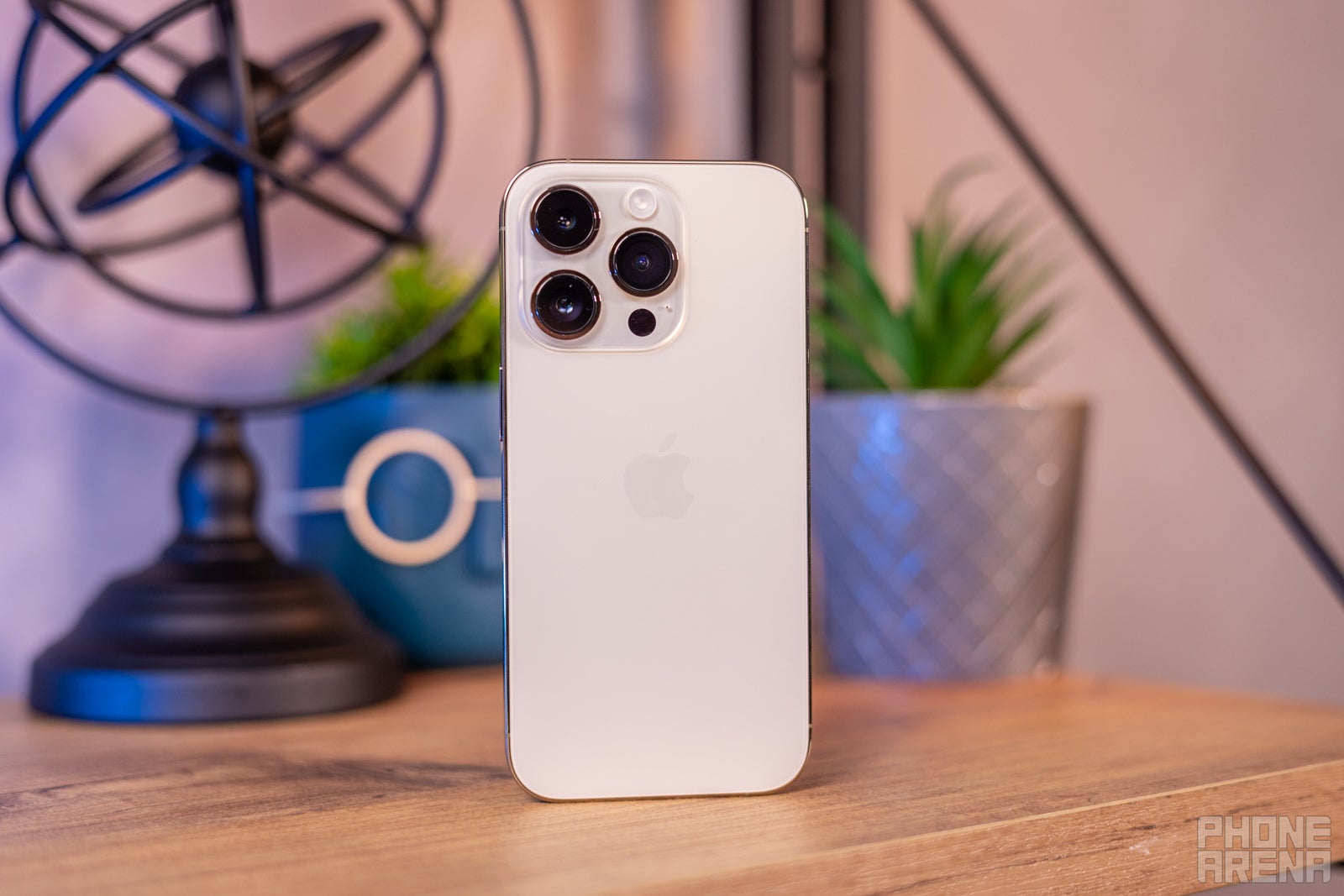 (Image Credit - PhoneArena) iPhone 14 Pro
The
iPhone 14 Pro
combines a reasonable 6.1" size with incredibly powerful performance, an upgraded camera and a clever new Dynamic Island feature, but at the same time it looks very, very similar to the previous model.
Is the new 48-megapixel sensor worth upgrading? If you are a photo geek, maybe. Is the Dynamic Island the thing to make you switch? Well, it's cool, but not quite a game-changer.
Looking in retrospect, the 13 Pro delivered some truly ground-breaking changes: a ProMotion screen and much better battery life instantly come to mind. And the
iPhone 14 Pro
? Well, it feels like an
iPhone 13
S in comparison, an iterative upgrade.
If that "S", however, sounds like satellite connectivity to you and you find this feature important, you might just have found the reason to upgrade right now. But for all else, this feels like a mature product getting a mature yearly refresh: it gets better in pretty much every subtle and slightly boring way. Nice, but not exactly something that will get technology thrill seekers' blood going.
Recommended Stories