Best Verizon phones to buy [Complete guide]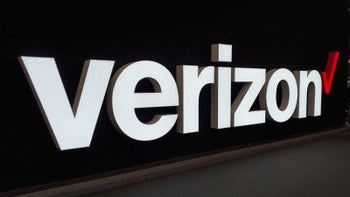 When it comes to buying a smartphone, there's a huge list of devices to choose from. Today's market is flooded with handsets spread across different price tiers and niche sectors. Then, we have mobile carriers offering various discounts, deals, or monthly payment plans to make the purchase of that one expensive handset that much easier for the customer.
One of these carriers Verizon Wireless... you know — only the largest wireless telecommunications provider in the US currently. Chances are, you may be looking to sign a new contract with Verizon and may be wondering which of their phones would make for a good purchase. The phones come with a plan, however, and it's good to be well-informed about those as well.
These days all plans revolve around the amount of mobile data you'll get and how you'll use it. Being able to stream movies with HD quality will cost you extra. Using your phone as a hotspot will also cost you extra. It's up to you to pinpoint your priorities and choose the plan that fits them best. To get more information, check our
Verizon plans guide
.
Once you've selected your plan, it's time to choose the phone to go along with it.
Best Verizon phones, a summarized list:
How to choose the best phone for you? Three words: budget, ecosystem, and size.
Getting the most expensive phones would almost certainly give you the most premium experience with the best possible features, but it's not at all compulsory to go that way. In fact, most affordable phones these days offer rather similar hardware and software features that mostly match what a more expensive phone would get you, save for a few exclusive features. Most of these include exclusive cameras and camera modes, as well as some exclusive software features.
In terms of ecosystem differences, it wouldn't make big sense to go with an iPhone if you have surrounded yourself with Android devices, and vice versa. However, if you're willing to switch, there's currently a rather big selection of top phones on either the iOS and the Android ecosystems that let you score a superb device and enjoy the benefits of the opposite camp.
Finally, when it comes to size, everyone wants a big phone until they have to fit it in a pair of tight jeans, so picking the right-sized for you is essential. While it's true that the largest phones are usually a tad more premium and are more advanced, this isn't always the case. For example, the iPhone 14 Pro is much more compact and adept than, say, the iPhone 14 Plus.
Apple iPhone 14 Pro Max / iPhone 14 Pro
The
iPhone 14 Pro Max
is Apple's best and most advanced new iPhone, with a Dynamic Island punch-hole, higher-res 48MP camera, a large 6.7-inch Samsung-made OLED display with 1-120Hz refresh rate and an always-on display functionality. The phone comes Apple's new A16 Bionic chipset, 6GB of LPDDR5 RAM, and will available in the following storage variants: 128GB, 256GB, 512GB, and the range-topping 1TB version.
Another big selling point of the iPhone 14 Pro Max might be its camera and its new 48MP sensor. It uses an 1/1.3-inch sensor and utilizes quad-binning in order to achieve much better detail and low-light image quality in comparison with Apple's 12MP cameras of old.
While some raise valid concerns that the previous-gen iPhone 13 Pro Max was overall a better phone thanks to the better battery life and mostly similar image quality, getting an iPhone 14 Pro Max this year will ensure that you receive software support for a year longer.
Samsung Galaxy S22 Ultra
One of the best phones of the year
This phone truly has it all: a 4-camera system with a long-range periscope zoom lens, a built-in S Pen that doesn't come at the expense of battery size, the latest and most powerful Android processor, the newest generation Samsung AMOLED display. Basically, everything it takes for a blockbuster flagship.
Oh, and then add a few bonus features on top like a record-breaking screen brightness, more granular refresh rate and a few fancy colors. Of course, all of that comes at a premium $1,200 price, but not much higher than last year's model, despite the many new features.
On top of it all, we have the always-useful S Pen stylus inside, the accessory that used to define the Galaxy Note lineup is now part of the main Galaxy S22 flagship series. Or, we can say that Samsung essentially axed its regular Ultras in favor of adopting the Note lineup into the main flagship family. Whatever floats your boat, but the bottom line is that Samsung's top regular flagship is a phone that should be shortlisted by anyone willing to experience not only the best Android has to offer, but one of the best phones in 2022, period.
Samsung Galaxy Z Fold 4
The Galaxy Z Fold 4 improves on some of the core features of the Galaxy Z Fold 3. It has the newest Qualcomm Snapdragon 8+ Gen 1 CPU, a somewhat different design, a lightweight build, the same camera system as the Galaxy S22 series, and a slew of multi-tasking features. It also has a new under-display camera, which should be a little more difficult to find. It also comes with Android 12L and Samsung's newest One UI 4.1.1 software.
The finest stock Android phone
If you're a purist, then the
Pixel 7 Pro
, with its stock Android interface blessed directly by Google itself, could be your best bet going into 2023 and onwards. The Pixel 7 Pro is a phone that heavily relies on machine-learning and artificial intelligence instead of trying to outdo the competition with raw processing power. Developed in tandem with Samsung, the Tensor G2 chipset kicks and ticks inside the Pixel 7 Pro, unlocking a whole trove of "smarts", as well as some new camera-related utilities.
In terms of camera, there are a few key differences in comparison with the Pixel 6 Pro. The 4X telephoto has jumped to 5X, and the Tensor also unlocks a Super Res Zoom that goes up to 30X, allowing you to really get up close and personal with the subjects you shoot. The main 50MP camera of the Pixel also has a new 2X camera mode that crops the center of the camera sensor and produces a slightly zoomed 2X photo. There's also a Macro Focus feature that uses the ultra-wide camera to capture superb close-up shots.
The Pixel 7 Pro is also available at a way more affordable price, but with one less camera, the telephoto one. The resulting
Pixel 7
is also a great compact phone that's also available on Verizon.
Apple iPhone 14 / iPhone 14 Plus
The essential iPhone experience
The
iPhone 14
is a minor update of the iPhone 13 workhorse, with the same design, marginally faster version of the A15 chipset, more RAM, faster 5G modem, slightly bigger battery, and emergency satellite connectivity. All of this comes with a new blue color in tow at the same $799 introductory price for the iPhone range.
While it's true that the iPhone 14 doesn't exactly bring tons of improvements over the previous iPhone 13 generation, it still is one of the best phones you could get on Verizon, especially if you're deep into the Apple ecosystem. But even if you aren't, the iPhone 14 is an excellent entry point into Apple's semi-walled garden.
And if you generally are okay with the feature loadout of the iPhone 14 and its overall skill set, but would totally go for a larger module, Apple hears you this year. You can opt for the iPhone 14 Plus, a blown-out version of the iPhone 14 that is available for a little extra, but offers a much larger display, the same dual-camera setup with Photonic Engine on board, and a sizeable battery with one of the best battery lives on an iPhone so far.
Samsung Galaxy S22 / Galaxy S22 Plus
The mid-range
The
Samsung S22 Plus
is missing some features from the way more premium
Galaxy S22 Ultra
model, but that is exactly what makes it special: if you don't use an S Pen regularly, you probably won't want one in your phone, and not having that means you get a phone that is significantly lighter and not as gargantuan, so you can comfortably carry it in your pocket.
So yes, the Galaxy S22 Plus is that golden middle ground: not too small, and not too large, it has a premium glass back, dissipates heat better than compact models, and battery life is far superior to a mini phone. And compared to last year's S21 Plus model, the new Galaxy does all of that in a more compact form factor, too!
Coming with either Snapdragon 8 Gen 1 or Exynos 2200, 8GB of RAM, 128 or 256GB of storage, a triple-camera system helmed by a 50MP shooter, and finally a 4,500mAh battery, the Galaxy S22 Plus is a jack-of-all-trades phone.
If you want to go even more compact, you can do that by jumping on hop the regular Galaxy S22 bandwagon, which is basically the same phone, but with a smaller display and battery.
Can I get a free phone from Verizon?
Although not always, Verizon usually has some super-lucrative deals that allow you to score a phone either for free or at least majorly discounted. Usually, these deals require you to present an eligible trade-in device and/or opt for a new line with Verizon. It's often worth it, as the carrier is willing to offer major discounts on the promoted devices. Such deals are usually rampant during
Black Friday
and Cyber Monday shopping festivals.
Are phones from Verizon sold locked?
Yes, devices purchased from Verizon are sold locked for up to 60 days following your purchase. At the same time, device bought from Verizon's retail partners are locked for 60 days following their activation. Once the 60-day period expires, Verizon will automatically unlock the device. This policy applies to both prepaid and postpaid devices.