New Apple Pay promotional offer nets you a free first delivery from Postmates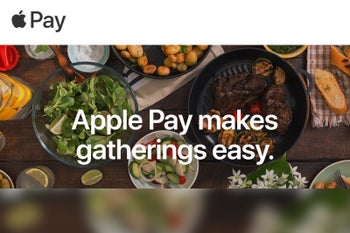 Apple's weekly Apple Pay promotions continue with yet another Postmates partnership. Users of Apple's contactless payment service have just received emails with the new promo, offering a free delivery on your first order from the Postmates app.
If you're eligible for the promotion, that is, you are over 18 and Postmates is available where you are, the promo will run through September 5, 11:59 p.m. local time. Just download the Postmates app and see if the service is available in your region.
If you're not an Apple Pay user, but have an iPhone, the service was recently expanded to support nearly 40 new banks in the US:
First Calgary Financial, Carrollton Bank, Community Bank of Pleasant Hill, Community Bank of Raymore, Essex Bank, Farmers & Merchants Bank (LA), First Bank and Trust (OK), First Community Bank (SC), First National Bank in Howell, First National Bank of Sandoval, First State Bank New London, Flint Community Bank, Forward Bank, Generations Credit Union, Green Dot Bank, Home Federal Bank, Kentucky Bank, Los Alamos National Bank, MembersOwn Credit Union, Old Hickory Credit Union, Old West Federal Credit Union, Park View Federal Credit Union, POPPY BANK, Prospera Credit Union, Rhode Island Credit Union, Seacoast Commerce Bank, Security State Bank (WA joins TX), St. Helens Community Credit Union, The Farmers Bank (IN), The First National Bank of Peterstown, The Village Bank, Union Bank & Trust Co. (WI), United Community Bank (MN), Utah Heritage Credit Union, Wellington State Bank, Widget Financial, WyHy Federal Credit Union, and Wyoming Bank & Trust.