Microsoft announces Windows Phone Mango: legacy support, multi-tasking, IE9 coming this fall
12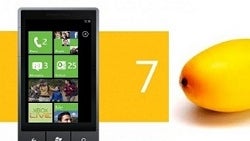 Yes, it's now finally official –
Windows Phone Mango brings heaps of new features
. The announcement however doesn't come from New York, but rather straight from the heart of Eastern Europe, namely – Romania. The local Microsoft's website has the full press release and here's a summary of what we have in the new version of the Windows Phone platform:
1.
Multitasking
,
2.
Internet Explorer 9
,
3.
Built-in speech-to-text and text-to-speech
,
4.
Threaded conversations
, allowing you to have an eagle-eye view of all your texts, chats and emails,
5.
Groups
, making it easy to message multiple people at once,
6. Better integration with
social networks
, like LinkedIn and Twitter integration in People
7.
Linked inbox
allowing you to control multiple email accounts,
8.
Connect app
for better organizing your applications,
9.
Improved Live Tiles
,
10.
Visual Voice Mail
.
We've counted ten, which leaves 490 yet uncovered features, but - leaving all jokes aside - we are sure to hear in much detail about all of them at the event. For current WP7 phone owners the new update will be
"freely available,"
so that means full legacy support. The
Windows Phone Mango release date
however is not that close - we'll have to wait until
early fall
.
New manufacturers will inject fresh blood into the platform with handsets expected from Chinese ZTE, Acer and Fujitsu. The inclusion of those manufacturers hints at the probability of lower spec threshold for devices, but along with the new companies, old WP loyalists like Samsung, HTC, LG and Dell will also introduce new phones.
Redmond has also released a
Windows Phone Mango SDK Beta
with updates including new features and will come with more than 1500 APIs for:
Multitasking withing apps for switching, background processing and file transfers,

Deeper phone integration with features like Live Tiles
Access to the camera and Motion Sensor library
More information about the much anticipated update and a download link are available below, while machine translated full press release awaits you at the source link with all the tiny details.
source:
Microsoft Romania
via WMPowerUser
download:
Windows Team Blog
Recommended Stories