ZTE becomes official smartphone for three NBA teams
1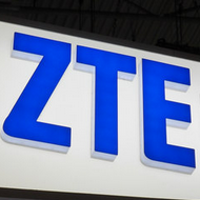 ZTE's USA arm has become the official smartphone manufacturer for three teams in the NBA. The New York Knicks, Houston Rockets and the Golden State Warriors are the teams that will be promoting ZTE's handsets this coming season. As part of the deal, ZTE will support the charitable activities of each team. That includes the Knicks' Garden of Dreams, the Rockets' Season of Giving and the Warriors' Community Phone Drive.
ZTE is looking to expand its presence in the U.S., and has recently offered
some interesting budget priced models
like the
ZTE ZMAX
phablet for T-Mobile. Priced at just $252, the 5.7 inch device offers a 720 x 1280 resolution screen, quad-core Snapdragon 400 CPU and a 3400mAh battery. Over at Boost, the manufacturer has a 5 inch model with similar specs called the
ZTE Warp Sync
.
Some researchers have ZTE listed as the fourth largest smartphone manufacturer in the U.S. and ZTE is hoping that it can continue moving up the ranks with its budget priced premium models. The manufacturer
had a deal last year with the Houston Rockets
which the team's GM, Tad Brown, characterized as being "very successful".
"This announcement reinforces our commitment to building the ZTE brand in the United States and highlights our commitment to investing in the communities in which we live and work. These three teams are a perfectmatch as strategic partners for ZTE's corporate sponsorship in the U.S., and combined, ZTE and all three global brands bring powerful lineups that will excite both sports and tech enthusiasts across the country. We look forward to building on our already 16-year track record of bringing robust, yet affordable premium smartphone to U.S. carriers and consumers alike."-Lixin Cheng, chairman, CEO of ZTE USA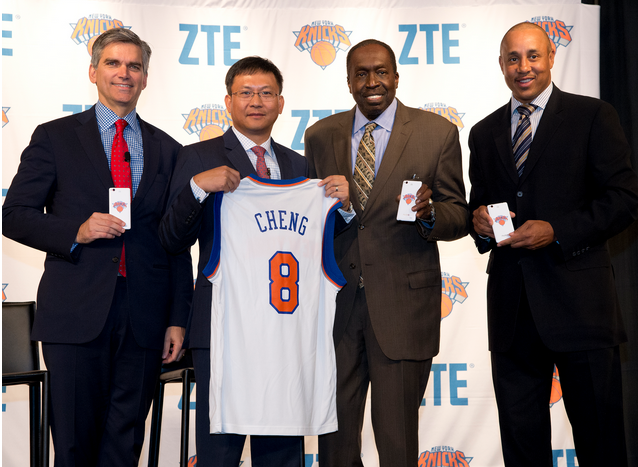 The New York Knicks are one of three NBA teams that is partnering with ZTE for the new season
source:
ZTE
via
SlashGear