Your Yelp reviews are helping NY health officials deal with food poisoning
2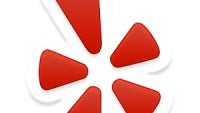 Did you ever think the food reviews you leave on
Yelp
actually benefit society? Probably not, but check this out. New York's Department of Health and Mental Hygiene announced the completion of a pilot project which samples Yelp reviews to localize and identify outbreaks of food poisoning and related illnesses.
Thanks to software developed by Columbia University, researchers plowed through close to 300 000 Yelp reviews on a search for illness-related keywords. The procedure discovered 16 people got food poisoning by eating the same meals. Health officials later inspected the restaurants which these customers visited before getting sick, and discovered an unpleasant number of health violations, including live roaches and traces of mice. During the testing phase, the department monitored Yelp reviews on a weekly basis, but success has led to daily examining of reviews in an effort to prevent problems earlier.
Officials hope to extend monitoring to other review websites. Researchers already make use of Google Flu Trends and Twitter to scout other types of emerging outbreaks. Meanwhile, Yelp sees good prospects in this opportunity - the service can alert environmental health inspectors and provide inspectation information to diners at the same time, which will hopefully lead to "a dramatic reduction in food-borne illness".
via
NY Times