YouTube multitasking is coming, claims a leakster
10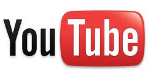 A few hours ago, reliable leakster @ryanf1fan has posted yet another heads-up on The Verge forum. According to him,
"coming out in sometime" is an updated YouTube app which will allow users to simultaneously watch one video whilst searching for another
. And while the Google team is at it, we can think of a bunch of people that would also love the ability to listen to music whilst YouTube is running in the background.
Back to the leak at hand, @ryanf1fan claims app performance is fluid and fast on his Galaxy Nexus and shares some more info on the functionality of the upcoming update:
App will retain current aesthetic
When you start a video an arrow pointing down will appear at the top left corner
Swiping on the arrow will create a small window at the bottom left corner of the screen where the video will continue playing
You can continue scrolling through other videos simultaneously
It currently doesn't support system wide capabilities but that should come by launch time
source:
@ryanf1fan
via
TheVerge