You can now watch the Windows Phone 8 event online here
10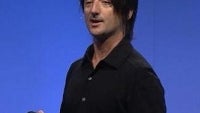 Windows Phone 8 is finally here and it's a huge improvement touching the very core of the operating system. It's also a giant leap toward full maturity for Microsoft's platform with plenty of new features, but if you didn't catch the live stream of the event yesterday, you didn't get to experience just how they look like in real life.
Microsoft is, of course, keeping the same level of smoothness as you might be used to in previous versions of Windows Phone, and that's no surprise given the platform now comes with a powerful dual-core Snapdragon S4 chip. Everything also looks sharper with support for 720p displays, and there are tons of features like deep Skype integration and a brand new Start Screen that allow for much more customization.
This time, Microsoft seems to have listened to its users. And now you have the opportunity to dive in the atmosphere of yesterday's Windows Phone Developer Summit - check it all out below.
source: WMExperts