Xposed for Android 5.0 Lollipop is finally here, but for ARMv7 devices only
8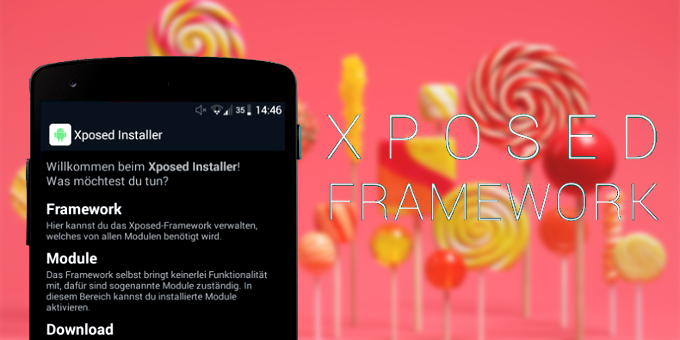 After months of patient and not-so-patient waiting, die-hard fans of the Xposed framework for Android finally have a reason to party. The developer of the modding tool, rovo89, has finally released a version of Xposed that works well with Lollipop's ART runtime, only several days after the hinted that the inevitable
was about to happen
.
The current version of the module is nowhere near stable - it's in alpha stage, which suggests that you're extremely likely to stumble upon numerous issues - rovo89 explicitly states that Xposed might cause a lot of bootloops for some users. In particular, it is said that Xposed for Lollipop will certainly cause bootloops if it's flashed on stock Samsung ROMs (the culprit is a file type issue that is currently being dealt with).
What's more, the current build only works with devices that are based on the ARMv7 instruction set. At the moment, ARMv8 ones are not supported, so flashing Xposed on such devices is everything but advisable.
If you're willing to take the risk and are quite impatient to make use of the legendary framework alongside Google's sweetest Android ever, follow the source link, put your thinking cap on, and read rovo89's instructions carefully.
You can also find a list with the currently supported modules by following the second source link and heading to the dynamically-populated spreadsheet.