Xposed Framework for Android 5.0 Lollipop is coming soon, developer claims it's already working
28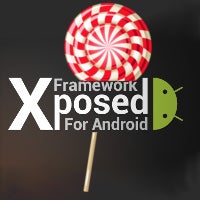 The Xposed framework, developed by the recognized XDA developer rovo89, is one of the favorite and most powerful tools that Android tinkerers make use of. Thanks to its vast host of available modules, customization geeks can take full control over Android, modify it and "bend" the operating system to each and every whim they might have. We've already told you about some of the more interesting mods that
Xposed allows you to treat your device to
.
The whole concept sounds great, but the elephant in the room is that Xposed does not work with Android 5.0 Lollipop. See, when rovo89 initally developed the framework, Dalvik was Android's default runtime up until KitKat, while the latter marked the debut of the new ART runtime. As we all know, Lollipop runs on ART by default, which renders Xposed incompatible with the "sweet new take on Android".
Ever since the arrival of Android 5.0, in particular, most of the Android tinkerers have been patiently waiting for Xposed support. Now, several months after the newest version of the OS landed, rovo89 has finally spilled the beans about the progress he's making - from the looks of it, Xposed for Lollipop is "working very well already" and will come "soon". The developer has apparently ran the framework on a Nexus 5 (as you can see in the screenshot below).
No ETAs are given (naturally), but this is undoubtedly a good news for all who can't live without the Xposed mods. Luckily, if you are running any Android version below Lollipop, you can benefit from the goodies rovo89's framework has in store.