Xiaomi might officially unveil MIUI 7 on August 16, here's to hoping
5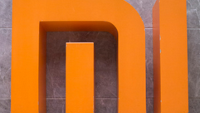 Despite it's best known for manufacturing smartphones and a whole bunch of other gadgets and appliances, we shouldn't forget that Xiaomi began as an Android firmware developer - its MIUI, a custom UI that adorns Android with a large amount of added features. MIUI is powering all of Xiaomi's phones right now, and its current version, MIUI 6, can be found on its newest and top-end devices, like the Xiaomi Mi 3, Mi 4, Mi Note/Note Pro, and several others.
MIUI v6 is based on Android 5.0 Lollipop, but it's a bit long in the tooth now - after all, Android 5.1 has been around for some time now and the next major version of the OS is due out in a few months. From the looks of it, Xiaomi is poised to deliver a MIUI version based on the latest available Android variation — it will be MIUI 7 and recent rumors have it that Xiaomi will unveil it onto the world on August 16.
Xiaomi has a thing for August 16 - this is the date when the manufacturer annually announced various deals, promotions, and price cuts for its products; it also happens that the last version of MIUI (MIUI 6) was announced on August 16, 2014. Well, here's to hoping that the next variation of the UI will get announced in three weeks' time.