Xbox Music launches Tuesday, won't be on WP7
2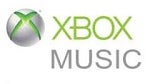 Microsoft is almost ready to launch its new music service, aptly named Xbox Music, which is not a rebranding of the Zune service that we've known for a while now. This will be a new service that works in a similar way to Zune. It's a bit strange really.
Like Zune, the new store will allow users to purchase songs, and have the $9.99 unlimited streaming monthly pass. But unlike Zune, there will also be a free, ad-supported option, although that will only be offered on Windows 8 devices to start. Other than the free option, the big difference is simply in the name. Zune is a name that never got much brand traction, but Xbox is a one of, or maybe the most valuable brand that Microsoft owns.
Xbox Music will come preloaded on Windows 8 and Windows Phone 8 devices, but unfortunately, the only current platform getting the service is the Xbox 360. Windows 7 and Windows Phone 7 are being left out of the equation. At least to start, it seems like Xbox users will also get a bonus with access to nearly 70,000 music videos, which is more than offered by VEVO.
The three platforms that are part of it all over will be treated to a selection of 30 million songs, which is comparable to other services like iTunes, Sony's Qriocity, and Google Play. The selection will have editor recommendations, trending songs in your region and a host of cross-platform functionality like syncing playlists and more. Microsoft has said it will also be adding more features next year, including social network integration, scan-and-match, and a cloud locker which will be separate from SkyDrive.
Microsoft even has clients planned for iOS and Android coming out "within the year".