Xbox Live cross-platform gaming coming to iOS and Android
1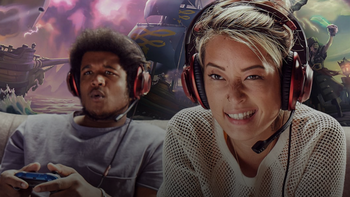 At the Game Developers Conference (GDC) 2019, to be held March 18th to the 22nd in San Francisco, Microsoft is expected to unveil a Software Development Kit (SDK) that will allow app developers to include Xbox Live features on their iOS and Android games. The news was
spotted on the GDC Schedule site
by
Windows Central
. The SDK will allow developers to include Xbox Live features for cross-platform play. Someone playing a compatible game on iOS will be able to take on another player using an Android device, a Nintendo Switch, an Xbox or a Windows PC.
In addition, by allowing developers to add Xbox Live support for Android and iOS, those who play Xbox games on those platforms will be able to carry on their phone information like their list of friends, gaming accomplishments, clubs they belong to and more. Microsoft says that by adding Xbox Live capabilities to the top two smartphone platforms, the number of devices that support it will soar from 400 million gaming consoles to more than 2 billion devices.
"Xbox Live is one of the largest, most engaged gaming communities on the planet with decades of experience providing managed game services to developers that save you time and unlock all of the social and engagement features that players love...Now Xbox Live is about to get MUCH bigger. Xbox Live is expanding from 400M gaming devices and a reach to over 68M active players to over 2B devices with the release of our new cross-platform XDK...Get a first look at the SDK to enable game developers to connect players between iOS, Android, and Switch in addition to Xbox and any game in the Microsoft Store on Windows PCs."-Microsoft
Minecraft is an example of a mobile game that already offers support for Xbox Live. In order to play it on iOS and Android, users need to sign in with their Xbox Live login information. We should hear much more about this next month during GDC 2019.