With only 4 teams left in the playoffs, At Bat 11 is now just 99 cents
7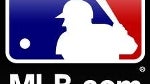 For most baseball fans, the 2011 season is over with their favorite team having started the off-season a few weeks ago. But for those who like to follow the post-season,
At Bat 11
has dramatically cut the price of the app to just 99 cents. During the regular season,
the price for At Bat 11 was $14.99
. Now with just 4 teams still standing, you can follow what is left of the divisional playoffs between
Milwaukee vs. St. Louis
in the NL and
Detroit vs. Texas
in the AL, and catch all of the games of the World Series.
At Bat 11 allows you to listen to the radio broadcasts of every game, letting you choose between the play-by-play from the home team's radio crew, or the radio team for the visitors. Video highlights are available while a game is in progress and those with a subscription to MLB.TV can watch the action as
it is streamed to your phone
. For the NLCS (Milwaukee-St. Louis), multi-camera angles can be viewed and a widget can keep you up to date on the action while the game is being played.
At Bat 11 is available from the
Apple App Store
,
Android Market
,
BlackBerry App World
,
Windows Marketplace
and
Amazon App Store
for Android
. The 2011 postseason has been an truly fascinating one for baseball fans thus far, and for less than a buck, you can take the remaining divisional playoff games and the World Series wherever you take your smartphone.
source:
AndroidMarket