Windows 8.1 brings refined keyboard with built-in gestures
2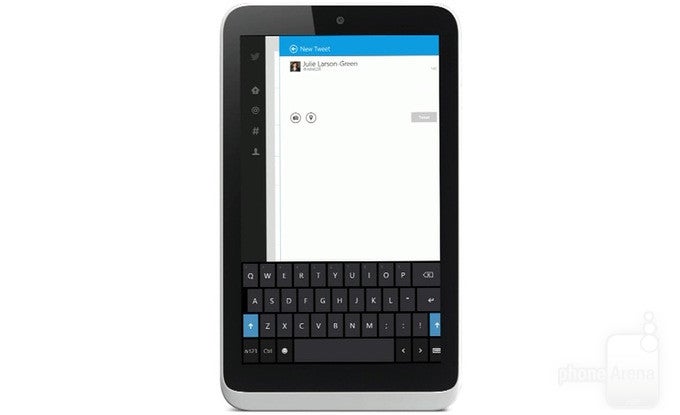 One of the new goodies built into the upcoming Windows 8.1 operating system is the refined on-screen keyboard. The feature was just demonstrated on stage during the 2013 Microsoft Build conference and it looked pretty nice on an
Acer Iconia W3
tablet and its 8-inch screen.
Actually, the Windows virtual keyboard has always been pretty comfortable to type on, but the new and improved word suggestion should make using it even easier. What's more is that you'll be able to switch between suggestions by swiping left or right on the space bar. This, however, isn't the only gesture that has been built in. Switching between letters and numbers won't be necessary in Windows 8.1 as the digits will be placed on the top row of the keyboard. A swipe up will input the corresponding number instead of the letter. Cool, right? Another gesture enables the quick input of specific symbols. Holding down the question mark key displays eight additional symbols around it, and swiping in a given direction will enter the corresponding symbol.
Other Windows 8.1 features that were announced at the conference's opening include the improved search functionality, the fine-tuned UI allowing one to boot straight into desktop, and the improved email application. The Start button is to be brought back as well with the new version of the OS.