Win a trip to the Super Bowl or the Pro Bowl courtesy of Verizon Wireless
3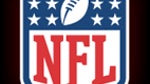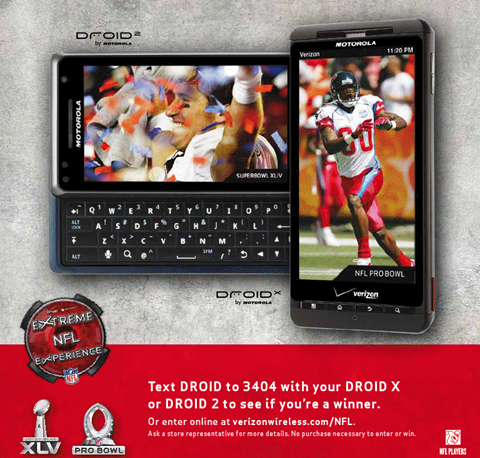 If you are a current Verizon Wireless customer, you could find yourself at Super Bowl XLV in Cowboys Stadium with your airfare, hotel, transportation, breakfast and your game ticket all paid for by the carrier. Verizon will also give you $250 in spending money to use at your discretion. 45 lucky winners will win the Super Bowl trip while 20 will get the 2nd Tier prize which is a trip to the Pro Bowl in Hawaii.
There are two ways for Verizon customers to enter the sweepstakes. One is to head over to www.verizonwireless.com/NFL and click on the drop down box where you see the phrase "The action is here". Click on the sweepstakes to enter.
The second way to enter the sweepstakes applies only to those Verizon customers using the Motorola DROID X or Motorola DROID 2. From either of these units, text DROID to 3404 and you will be entered. All entries must be submitted by 11:59pm ET on November 30th, 2010 with a limit of one entry per person, per Droid X or Droid 2 telephone number and per e-mail address.
Just so you can start getting your calendar ready, the Super Bowl will be played on February 6th 2011 and in the strange scheduling set-up that the NFL has been using in the last few years, the Pro Bowl will be played January 30th 2011, before the Championship game. Imagine the uproar that would result if a key player from one of the two Super Bowl teams was hurt playing in the Pro Bowl.
Verizon and the NFL are offering the contest to promote the carrier's NFL Mobile app which is free this year for those who downloaded the software before July 22nd. For those users, the service is free until after the upcoming Super Bowl is played. The app offers free viewing of the NFL Network's Red Zone which shows you real time action whenever a team gets into the red zone (at or inside the opponent's 20 yard line) and is poised to score.
source:
PPCGeeks