Win a Motorola DROID RAZR from Verizon and PhoneArena!
99+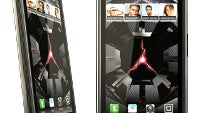 Guess what, people - we obtained a very special object from Verizon - a locked safe, containing a brand new
Motorola DROID RAZR
. And, as you can imagine, you are the ones who will have to find out what the unlock code is, and tell it to us, so that we can get that RAZR out of there and ship it over to the first of you who's guessed the correct combination. All of this is part of a Verizon campaign, which has the purpose to promote the latest and greatest Android smartphone out of Moto's camp.
But let's stick to the story:
the Operative
, a secret agent character who has been posting audio messages on the
@DroidLanding
Twitter channel for a while, has sent us one of four safes, containing a Motorola DROID RAZR.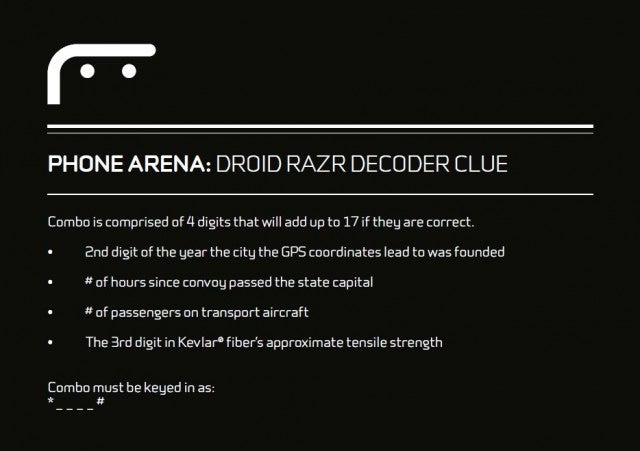 The clues to finding out the right code
In addition to the safe, this mysterious figure also handed us four clues, which will help you find out what the correct 4-digit combination for the safe is. In order for these clues to be of any use, however, you'll have to listen to the said audio messages by the Operative, found on
@DroidLanding
.
Here's what you have to do to win the DROID RAZR:
1.
Find out what the correct code for the safe is;
2.
Be the first to post it as a comment to this article;
3.
Verizon will tell us that your guess is right, and we'll then unlock the safe, because we obviously don't know what the combination is :-(
4.
We'll announce that you're the winner (in this post), and ship the DROID RAZR to you.
Here's the audio message we received from the Operative, it's cool: