Who's a SAP? Software giant not interested in BlackBerry
16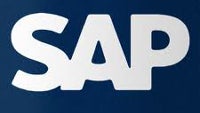 The CFO of software giant SAP, Werner Brandt, has shot down reports that his company has an interest in purchasing beleaguered manufacturer BlackBerry. In a published report out of Germany, Brandt said, "
Blackberry doesn't fit with our strategy
." Even though the Canadian handset OEM has agreed to a $4.7 billion buyout from its largest stockholder, Fairfax Financial, there are questions about financing which has left the door open for a non financial firm to buy the company.
Besides SAP, companies like Cisco, Microsoft, LG, Samsung and Google are believed to have some interest in all or parts of BlackBerry. Others interested in the company
include former Apple CEO John Sculley
,
BlackBerry co-founder Mike Lazaridis
and Chinese manufacturer Lenovo.
The offer from Fairfax expires on November 4th and so far, there has been no sign that the company has been able to secure financing for its bid. Is it possible that Fairfax, having much to lose as BlackBerry's largest stockholder, decided to start the ball rolling with a bid it never intended on fully follow through on? The idea would be to temporarily put a halt on the share's decline and at the same time, generate interest from others for a buyout of BlackBerry.
source:
Reuters