Which one would you prefer: iPhone 5s or iPhone 5c?
99+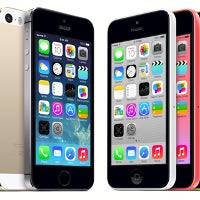 Apple unveiled not one, but two new iPhones yesterday - the premium 5s and the plastic 5c. Even though there's a small difference in terms of pricing, however, we think most will agree that the difference isn't really that substantial. Without a doubt, many people will soon be facing a merciless dilemma - which new iPhone to get? The iPhone 5s has an amazing high-end looks and feel, and it's also got a cutting-
edge
chipset and an upgraded camera. Meanwhile, the iPhone 5c sports a fresh plastic body in various colors, will likely be even more comfortable to hold due to the smooth plastic and rounded edges of the body, and will sport the iPhone 5 internals, which are still superb.
With such great products, it's really quite hard to decide which one to pick! What about you? Which new iPhone would you get?