WhatsApp iPhone app gets new voice calling feature
8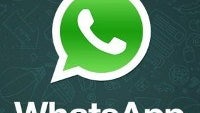 After announcing the introduction of a
voice calling feature in its Android app
back in late March, WhatsApp is now rolling out the same feature to its iPhone app. WhatsApp Messenger version 2.12.1 brings Internet-based voice calling to all iPhones running iOS version 6 or newer. This is not a surprising decision from the Facebook-owned direct messaging service: back in late March at the F8 developer conference, WhatsApp co-founder Brian Acton announced that voice calls are just
a few weeks away from reaching the iPhone app
, and it looks like this was an accurate estimate.
The changelog notes that the new WhatsApp version will slowly roll out over the next several weeks, meaning that it may take some time before the update reaches your device. If you're impatient to get the new feature before the update reaches you, here's a way to
enable WhatsApp voice calling on your iPhone
, but please note that you'll have to install a beta version of the app manually.
After landing on both iOS and Android, the new feature is now planned to be ported to the third mobile platform by market share, Windows Phone. Rumors
dating back to April 2014
argued that WhatsApps's voice calls will also reach the BlackBerry OS, but so far, we have yet to hear of any concrete plans.