Voice calling may be coming soon to WhatsApp
4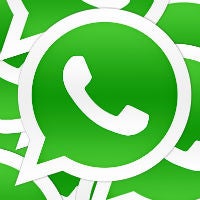 A couple months ago at Mobile World Congress, WhatsApp CEO Jan Koum announced that the popular messaging app would be adding
voice calling
to its feature list. The assumption has been that the service would be similar to Skype or Facebook Messenger, but there has been no word on when the feature would be added. Some new clues are making it look like voice calls may be on the way pretty soon, though.
The evidence comes from the people who work to translate WhatsApp into Hindi. Screenshots of the translation request show that WhatsApp has three new strings it needs translating: Hang up, Incoming call, and Outgoing call. Translating the UI elements is one of the last stages when it comes to adding features, so it seems like a pretty good bet that voice calling could be coming to WhatsApps fairly soon.
Koum had said that the feature would hit in the spring, so there is technically still a bit over two months in that window, but maybe WhatsApp will have it out sooner rather than later. Voice calling will be coming to Android and iOS to start with Windows Phone and BlackBerry getting the update afterwards.