WhatsApp closer to protecting the retinas of Android users
6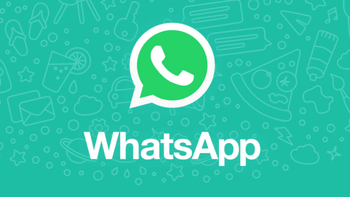 There are two words that when seen in print by a smartphone user, will instantly get him or her to react by installing a particular app, or checking to see if an update has been received for an app already installed. Those two words are
Dark Mode
. This is a feature that reverses the typical black text on white background so that the screen shows white text on a black background.
Android Q is supposed to feature a system-wide Dark Mode in its final version, and iOS 13 is rumored to have the same thing. Google added the feature over the last year to a number of core Android apps that it updated to the retina melting Material Design. The latter features plenty of bright white in the background. Dark Mode, as we've just insinuated, helps protect users from a blinding white background that is intensified at night or in dark rooms. It also can save some battery life on phones with OLED screens since more black in the background means fewer energy consuming pixels need to be turned on. And many feel it just is a different and "cool" look.
According to WABetaInfo
, those with the beta version of WhatsApp installed on their Android phone (you can join too
by tapping this link
for Android users) have received version 2.19.82 of the app. The feature, while still under development, is hidden in the latest update, and right now it is being tested on the settings pages only. The iOS version of WhatsApp already has a Dark Mode. What might not seem obvious from the screenshots is that a dark gray, and not black background is being used by WhatsApp for its Dark Mode, which means you can scratch out the additional battery life you were hoping to achieve when the new feature is fully enabled on the regular Android version of the app.
Besides Dark Mode, the new beta update adds the name of an audio file to the bar found on the display that includes the play button.