Wells Fargo to resume coverage of Apple with an Outperform rating
20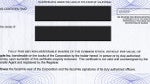 "We believe Apple's combination of brand, innovation, and ecosystem are unmatched and see the company as well-positioned to continue to take value share in its core smartphone, tablet, and PC markets."-Maynard Um, WellsFargo
Wells Fargo has resumed coverage of Apple's stock
with an "Outperform" rating
. The equity research division of the well known banking company said that it came to that opinion because it sees Apple's shares as being undervalued and believes that the Apple iPhone will be the "
biggest product launch in company and industry history
." Um places the valuation of Apple's shares at $640-$660 versus the current stock price of $572.03.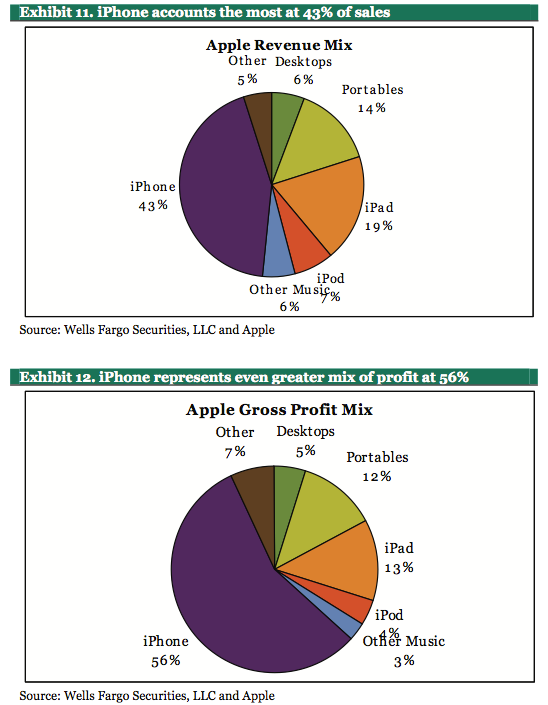 The Apple iPhone is key to the company's growth
Wells Fargo has found a pattern that could help you make a quick buck on Apple's stock. The bank discovered that the stock runs up an average 23% each year from the time the new Apple iPhone is announced to the announcement of the first quarterly earnings report after the phone's introduction. Um sees a
major makeover for Apple's iconic smartphone
with a larger screen, a form factor redesign and LTE connectivity. He sees the launch boosted by faster than usual carrier rollouts of the phone and a buzz about the handset being one of the last products that the late Steve Jobs had a hand in designing.
Wells Fargo sees further unit growth for the iPhone which is important considering that
the device accounted for 43% of Apple's revenue and 56% of its gross profit last year
. There are some risks, according to the bank. Competition or low demand could lead to the drop in the average selling price of the Apple iPhone, or growth could slow due to tougher comparisons with last year's strong numbers. Other risks include a weaker economy, shortages of parts, higher expenses and its numerous legal disputes.
source:
AppleInsider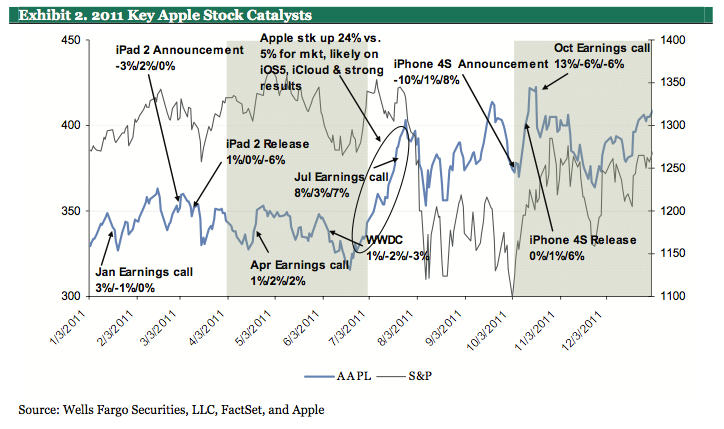 Wells Fargo found a pattern that can help you make 23% on Apple's stock