WeatherBug app for WP7 is one of the first third party apps to offer live tiles support
2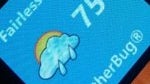 There's no arguing that Windows Phone 7 has a very animated homescreen interface that manages to separate itself from everything else out there, but it seems that native apps are the only ones to offer live tiles support. Those dynamic looking tiles seemingly provide some useful information regarding the specific app, but now it looks like it's branching out to other third party apps.
Although a good majority of third party apps, like Facebook and Twitter, only display their known logos when you place their tiles on the homescreen, the WeatherBug app for Windows Phone 7 is one of the very first third party apps to offer live tiles support. When you setup the app initially, it'll obviously ask you which location you want the app to fetch weather information for. On top of having it provide detailed weather conditions within the app, it even pushes out the current temperature and condition directly on the homescreen tile – making it convenient for you to quickly find out what it is without launching the app.
Although it's nice to see this third party app offer live tiles support, it would be nice for other developers to start taking this into consideration when creating or updating apps. If you'd like to check out the WeatherBug app, you can download for free in the Windows Phone 7 Marketplace.
via
Mobileburn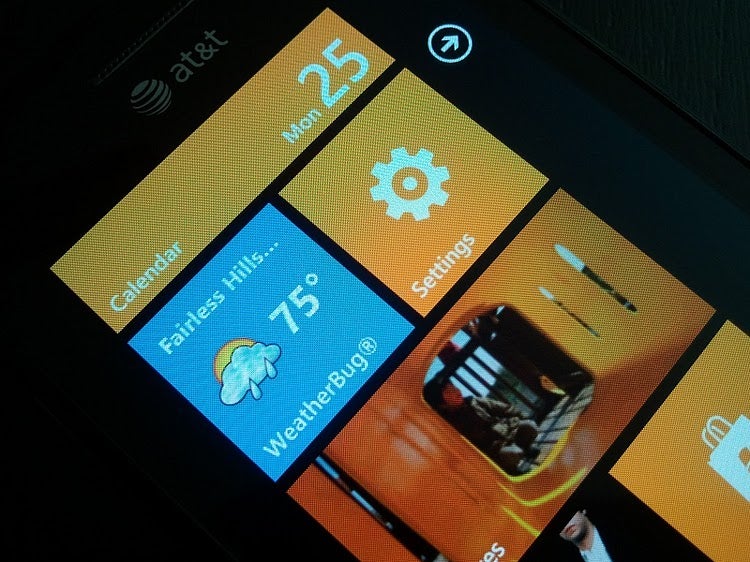 WeatherBug app for WP7 offers live tile support