Waking Mars for iOS celebrates Curiosity's Mars landing by dropping price to $1.99
2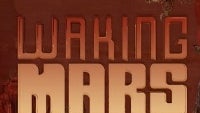 Waking Mars
is one of the catchier games out there and yes, it's about Mars. Tiger Style, the developer behind it, is obviously as excited as most people are that the Curiosity rover finally made it to the Red Planet and to celebrate this (and use some of that PR) is dropping the price of Waking Mars to $1.99, down from the original $4.99.
So what is the game all about? Waking Mars takes place on the Red Planet where you explore the ins and outs of it, encountering monstrous creatures and equipped with a jet pack for the most time. It support the new iPad's retina display and has awesome, somewhat retro looking graphics. The engaging atmosphere and ambient soundtrack definitely contribute to the experience.
So while Curiosity is beaming the first images and starting to do its thing, you can check out this game and imagine you're there, all at the link below.
via
TheVerge
Recommended Stories