Vodafone makes the Samsung Galaxy S Plus available for purchase
5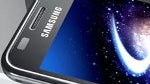 The Samsung Galaxy S Plus has just been made available for purchase on the Vodafone network for those who want a powerful but cheaper alternative to the popular Samsung Galaxy S II.
The Samsung Galaxy S Plus is essentially the original Galaxy S with some beefed up internals. It has many of the same aspects as the original. The Galaxy S Plus is an Android 2.3 Gingerbread smartphone topped with the custom TouchWiz 3.0 user interface.
It is powered by a single-core 1.4GHz as opposed to the 1GHz processor found in the original. The Galaxy S Plus features a capacitive 4-inch Super AMOLED display. Another welcomed improvement is the 1650 mAh batter that is found in the Galaxy S Plus. The first Samsung Galaxy S only had a 1500 mAh battery.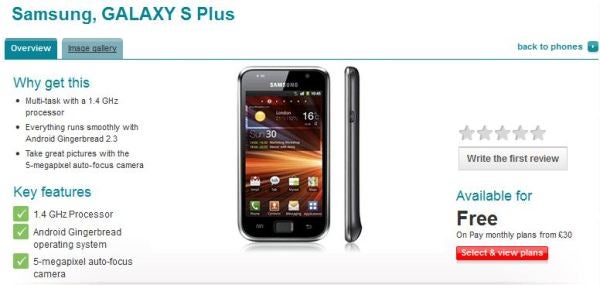 Just like its older brother, the Galaxy S Plus has a 5 megapixel camera around the back and a front-facing VGA camera for all of your video chatting needs. If you are a current or aspiring Vodafone customer and this phone sounds like it could be for you then go and pick one up now for the wonderful price of free. If you already checked this phone out then tell us what you think in the comments below.
source:
Engadget Mobile