Vine for Android gets editing tools and import feature
1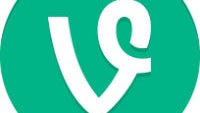 The Vine app for Android has almost always lagged behind the iOS version, but the updates do make it over eventually. Today, Vine for Android has gotten a pretty significant update, but it was one that hit the iOS side
over one month ago
. Still, Android users can not do a lot more with video on Vine, so that's good, right?
There are two major changes to Vine with this update. First, you can now import videos, meaning you no longer have to shoot it all live. And, maybe the even bigger change is that you can now edit videos within the app. Previously, you had to record everything in order, making videos with multiple cuts much more difficult. Now, you have a lot more flexibility and control over your creations. You can reorder clips, erase clips, or undo any edits you make.
The update is live now for Android users, meaning the app has parity between Android and iOS. Unfortunately, the update still hasn't come to Windows Phone, where the official Vine app hasn't been updated since December, and even Rudy Huyn's 6sec hasn't been updated since June. So, here's hoping the Vine team now has time to work on the WP offering.