Vine's recording capabilities overhauled thanks to a massive update, bring out your inner movie director
1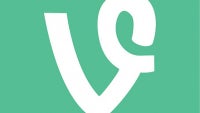 Twitter's
Vine
, one of the popular video-centric social apps, has been treated to some much-needed improvement of its video-recording capabilities on both iOS and Android. Until now, the app only allowed you to record 6-second "vines" with your on-board camera, which was undeniably one of the bigger hurdles that Vine users experienced when they tried to be more creative. This issue has been finally taken care of, as the latest update to the app allows its devoted users to easily insert a 3rd-party video footage into their vines directly from the gallery or the camera roll of their devices. No more shooting of TV screens and PC monitors!
After you've imported the desired video clip, Vine now allows you to trim it frame by frame and cut out the unwanted parts. However, 16:9 videos are not being cropped – you can only slide them left or right and choose which part will be displayed in your 4:3 Vine clip. Nevertheless, the imported clips can be duplicated and rearranged to your every whim.
Apart from this pretty substantial enhancement, Vine has also scored some additional features in the video-filming department. You can now lock both the focus and the exposure of the front camera, similar to the way you can do so with your main rear shooter. In addition, you can "undo" while shooting a vine, which automatically plays "your last clip", turn on the flash to aid you in locking the exposure, and a new grid overlay, which helps you level your device in order to achieve a seamless 360-degree video panorama.
The update has already hit the iOS version of the app and it is currently rolling out for Android users as well. Windows Phone users will probably have to wait a little longer, as there's no definite word on when they'll be treated to this update.
Download: Vine (
Android
|
iOS
)